Don't Sacrifice Security for Convenience
When you work at a busy multifamily property, keeping keys or fobs organized and easily accessible is essential. But it's equally important to control who can access apartments to protect your property from liability and making your residents feel safe. With the KeyTrak Edge system, you can quickly get the keys and fobs you need — without compromising security.
Features
Check key status on the go.
Get notified of system activity.
Access keys via touchless login.
Transfer keys to another user.
Safely identify key tags when you're out on the property.
View system reports.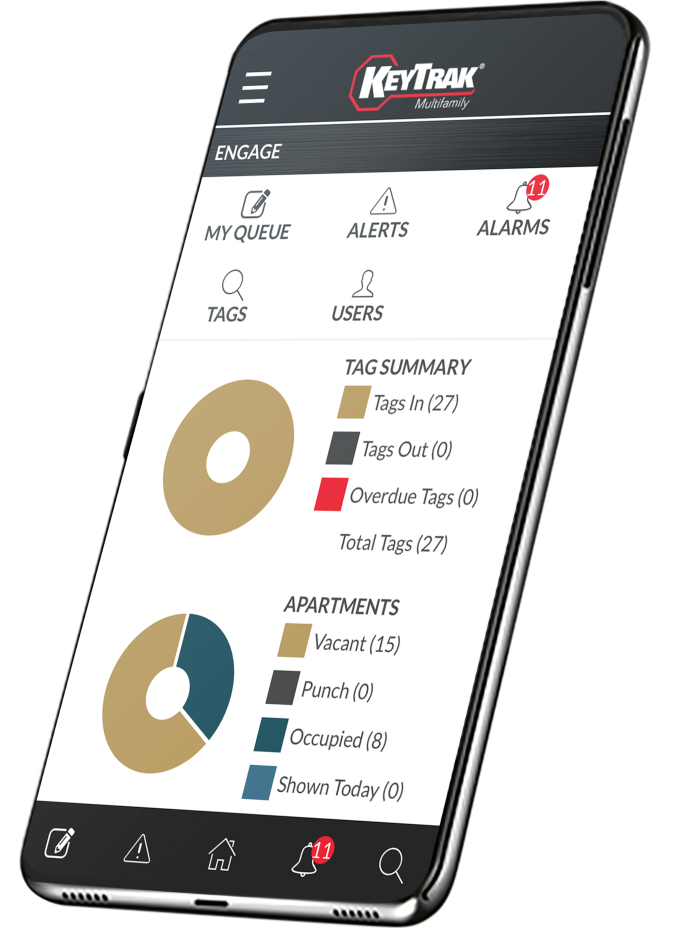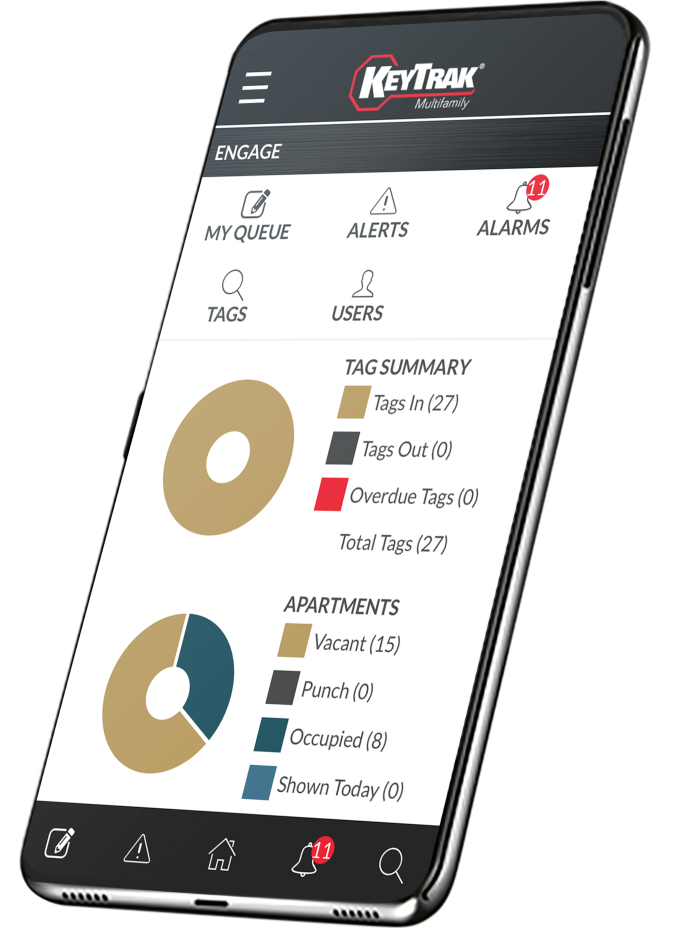 Securely Track Keys on the Go
With KeyTrak Edge Mobile, our iPhone and Android app designed exclusively for KeyTrak Edge, you can manage keys right from your mobile device. 
Features
Control user access.
Quickly check keys in and out with the integrated fingerprint reader.
Reserve and assign keys.
Receive end-of-day reports, alerts, and more. 
Access the system from the convenience of your desk with KeyTrak Edge Remote.
Easily update resident information.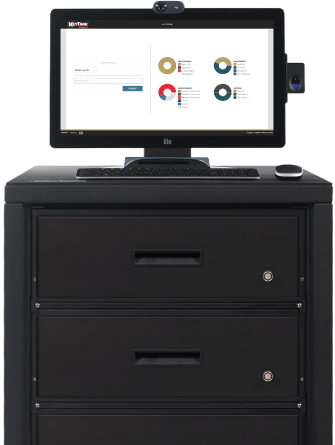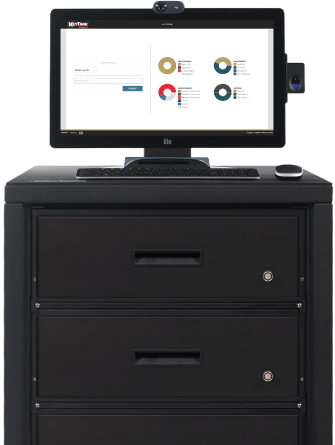 Prevent Unauthorized Access
The KeyTrak Edge system securely stores keys or fobs, authenticates users, and automatically creates a key log.
Features
Get a full picture of all system activity.
Add frequently used reports to your favorites menu on the home screen.
Set up end-of-day reports.
Have reports emailed to specific email addresses at predefined intervals.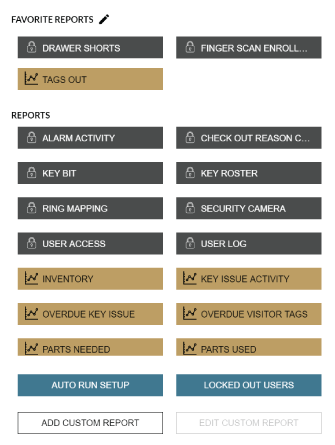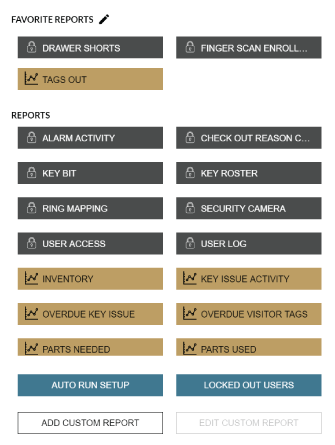 Create Custom Reports
With our customizable reporting options, you can get a quick overview of the system details that matter to you: keys, users, work orders, and more. 
What's next?
After you submit your contact request, a KeyTrak field manager will contact you shortly via phone or email to discuss your needs. We value your privacy and will not share your information with other third-party providers.
https://www.keytrak.com/cp/take-back-control