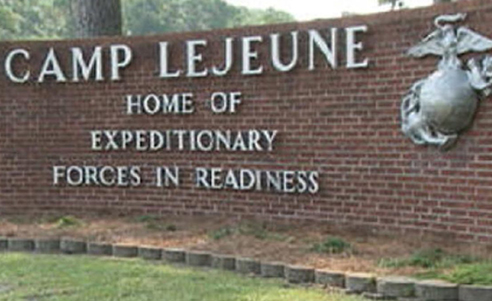 The Problem
The main objective for James Spann, retired USMC Gunnery Sergeant (E-7), is to protect the soldiers living in quarters. Spann is the acting supply clerk in Camp Lejeune's Family Housing Office and is responsible for securing the keys to soldiers' homes.
When Spann began working in this office, every key was tagged and hung in a locking wall cabinet. Manual logs were kept to track the keys that were checked out to soldiers living on base.
The Family Housing Office also tracks vehicles used by area managers, counselors, and laborers. These keys were also tagged and hung in a wall locker.
"It was a slow process to check out keys," Spann said. "First we would have to locate where the keys should be. If they were not there, we would have to begin the search. Perhaps it had been hung on the incorrect hook, or maybe the tag fell off or the keyring could have slipped off the hook. It was too time-consuming, and we had to find a better solution."
The Solution
Camp Lejeune chose KeyTrak GEM, which could easily support the substantial amount of keys with room to grow. The safety features offered by the KeyTrak system surpassed the locking cabinets. The KeyTrak system offers the ability to limit which keys a user may access.
Camp Lejeune has 20 drawers and 20 users. Each user has defined roles within the system. For example, a laborer may only access 15 keys within the system that relate directly to his job. If a key is removed illegally, the system alerts the office with an alarm. A verifiable audit trail acknowledges that action, holding the user responsible for that particular key tag.
The United States Marine Corps units have moved through Camp Lejeune for training and deployment around the globe since the base was established in 1941. This base is the home to an active duty, dependent, retiree, and civilian employee population of nearly 150,000 people. Soldiers occupy more than 4,600 homes on base. Camp Lejeune is a six-time recipient of the Commander-in-Chief's Award for Installation Excellence.
Contact Us For More Information