Fort Leonard Wood Military Base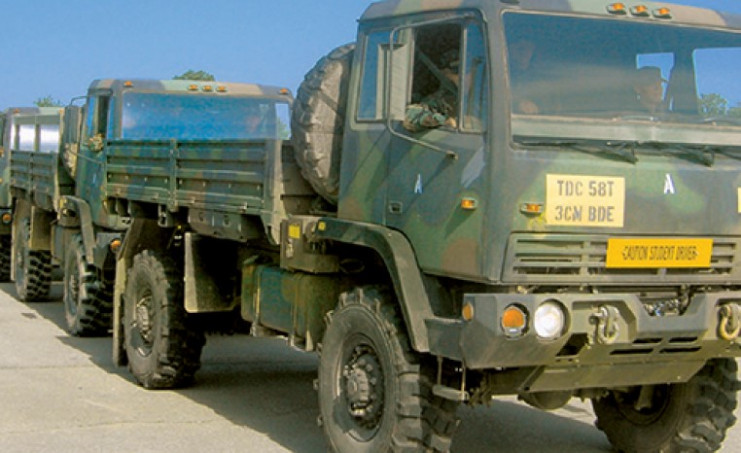 The Problem
Established in 1940 as a base training center, Fort Leonard Wood is the proud home of the U.S. Army Military Police School and has launched the military careers of over 3 million men and women. The base's 58th Transportation Battalion Motor Pool issues approximately 400-500 keys daily to instructors and maintenance employees.
With only two full-time employees responsible for manually managing hundreds of keys, the Transportation Battalion was in desperate need of a more efficient key control system.
These two employees checked keys in and out daily, but any time one stepped out of the office, it would cause a severe backlog, and productivity began to suffer as a result. In addition, they were spending too much time trying to figure out who had keys last and matching keys to the correct vehicles. This lack of key control allowed open access to all keys.
The base needed to secure and limit employee access to keys and be able to run key status reports at all times.
"We don't have to chase keys and figure out who signed the key out last."
The Solution
Warren Brabant, Fort Leonard Wood's Transportation Battalion director, first saw KeyTrak used at a reserve unit. He liked its capabilities, so he purchased a system that holds more than 900 keys. In addition to motor pool keys, the system secures highly sensitive keys for toolboxes, buildings, fuel, and oil.
Now, anyone who has authority to access keys can do so at any time, saving time and increasing employee productivity. Instructors and maintenance workers check out the keys they need daily, and the system allows only three employees access to specific buildings. Brabant tracks key status and usage with KeyTrak's built-in reporting functions.

"The Tags Out report is run daily and helps us to see what keys are issued out and who to contact to get the keys back," Brabant said. "We don't have to chase keys and figure out who signed the key out last."
The Results
KeyTrak has continued to prove beneficial to Brabant and Fort Leonard Wood. "It helps control keys and shows who checked them out, when, and why. "It has made our job a lot easier," Brabant said.

Brabant received the Army Award for Maintenance Excellence because of the department's key control and physical security measures. Brabant can now guarantee 100 percent inventory, which is something the department could not do in the past.

Fort Leonard Wood is also highly regarded by the Physical Security Organization. Members of the organization were very impressed with KeyTrak, and after being given a demo of the system, they ran several "what if" scenarios by Brabant. He was able to explain how KeyTrak would function in every instance.

Now, there are no more worries about tracking down lost keys and searching for people to get keys checked back in at the end of the day.
Contact Us For More Information