KeyTrak Improves Embassy Security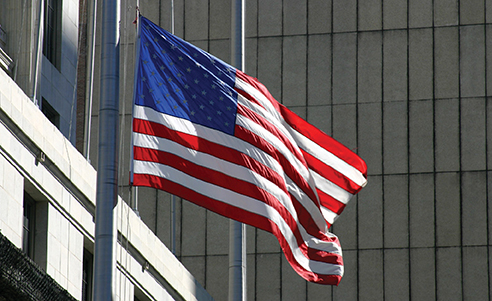 The Problem
Embassies face external and internal threats due to the delicate nature of their foreign diplomatic representation. While embassies' walls are fortified to withstand external attacks, state officials working within embassies understand that maintaining a high level of internal control is just as important.
One U.S. Embassy recently identified a security issue related to unorganized key control procedures. The embassy's Facilities Management department tracks more than 140 residential keys for the housing facilities it provides to its diplomats, state officials, and other government employees. The department struggled with knowing which employees had checked out keys to perform maintenance duties and if keys had been returned.
Fleet maintenance was a challenge as well. When a driver received a traffic ticket or failed to wash a car and fill up the gas tank before returning a vehicle, the department had no way of knowing which employee to hold accountable.
The Solution
The embassy purchased a KeyTrak system for its housing and leasing office. By doing so, it was able to securely store keys and automatically access a 100 percent verifiable real-time record of who checked out keys and vehicles and when they checked them out and returned them.
"All residential key sets (140 and counting) are in the system. The accountability, real and perceived, has been great," said the director of operations.
The embassy gives each occupant three sets of keys and keeps an original set in the key control system for staff to use in case of lockouts or to perform repairs.
The department's vehicle problems were also resolved. "All of the motor pool vehicle keys are kept in KeyTrak as well. There are no more unaccounted-for traffic tickets and it is also quite easy to determine who didn't fill up the gas tank or wash the car," continued the director of operations. In the event that employees need keys on a long-term basis, the embassy can take advantage of the system's key issue function.
To make sure all employees are knowledgeable about how to use the system, the embassy sends its employees to training at KeyTrak's facility in Birmingham, UK.
The Result
KeyTrak has proven to be beneficial to embassies across the globe, whether the need is for a hundred keys or several thousand. The director of operations said, "There is no substitute for the kind of accountability that it provides, and being able to decide who can have access to certain keys is a big plus as well.
"KeyTrak was a worthwhile investment from a peace-of-mind standpoint if nothing else, but being able to check and see who has keys out and how long the keys have been out is a valuable internal control."
Contact Us For More Information