McGrath Family of Dealerships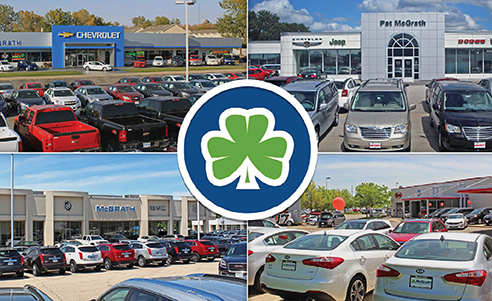 The Problem
With a growing number of dealerships and thousands of cars spread across multiple locations, Iowa's McGrath Family of Dealerships recognized how much of a headache it was to secure and manage all its keys. Employees were frequently misplacing keys, disrupting sales and service department operations in the process.
Consider how missing keys could affect dealership operations: A sales rep needs a key to a new car on the lot for a test drive, but what happens if another sales rep uses the same key earlier in the day and doesn't return it to the pegboard? That test drive is going to be delayed. In the service department, a customer is waiting to pick up the car they dropped off that morning, but where is the key? Did the service technician leave it in another car? That customer isn't going to be happy about the wait.
Problems like these are common when dealerships don't have a good way of securing and managing keys. McGrath had the added challenge of coordinating operations across multiple dealerships. Traveling from one location to another just to find out a certain car wasn't there was a waste of time and money.
"We chose KeyTrak for how the systems integrate with each other and how they can communicate with all departments at multiple locations."
The Solution
McGrath found an answer in KeyTrak. The dealership group began installing the electronic key control system at several of its stores in early 2012 and has continued to install systems at every new store it has acquired or opened since.
There are now 21 KeyTrak systems storing more than 3,500 keys across McGrath's multiple dealerships, covering sales and service departments alike and keeping everything running like a well-oiled machine.
"When a key is checked out, we know who has the key," said Orrin Smith, director of sales for McGrath Family of Dealerships. "We chose KeyTrak for how the systems integrate with each other and how they can communicate with all departments at multiple locations."
The Results
McGrath employees are set up with login credentials for the network so they can enter a password or use a thumbprint scanner to access the secured keys. Once a key for a particular vehicle is requested, the drawer that holds it will open and light up the requested key. The transaction will then be automatically logged so that authorized users can log in to any system on the network and see who took the key and when they took it.
If an employee at McGrath Volkswagen in Dubuque needs a car that they think is at Pat McGrath Chevrolet in Cedar Rapids, they can log in to the Volkswagen store's KeyTrak system and find out for sure.
"Personnel have the ability to know where a vehicle is by inputting the stock number in any machine versus driving across town to find out the car is no longer at that location or the keys can't be found," Smith said.
Keeping its keys secured and well managed has helped McGrath meet its own high standards over the last decade, in turn helping it become one of the top dealership families in the Cedar Rapids/Iowa City Corridor.
Contact Us For More Information