North Mississippi Health Services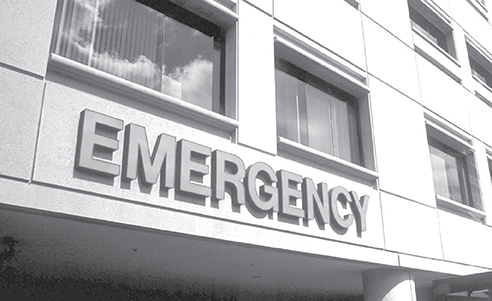 Code Blue!
North Mississippi Health Services (NMHS) was diagnosed with a serious disease: key chaos. Lost and ill-managed keys plagued the facility, disrupting productivity and compromising the safety of staff and patients. A solution to their key trouble was needed immediately.
Bill Alton, director of facility operations, is responsible for the maintenance of 140 buildings spread across Mississippi and Alabama, including North Mississippi Medical Center, one of the largest non-metropolitan hospitals in America. This division of NMHS maintains a fleet of more than 100 vehicles. Three vehicle keys were lost in a one-year time span, costing Alton's department unexpected rekeying charges. In addition, NMHS was having to manually log detailed information on each key used. The system being used was time-consuming and inefficient. Alton assigned the task of finding a solution to the facility manager, Mike Parker.
"NMHS relies on KeyTrak to tell us how often specific vehicles are being used."
The Cure
Parker participated in a demonstration of the KeyTrak system and recognized that the application would mean tremendous improvement in the way the NMHS management team did business. The installation of KeyTrak's key management system brought immediate relief.
The system was set up with 50 keys that allowed access to trucks, mechanical rooms, the purchasing and receiving department, and clinics. Seventy members of the facility operations department were given passwords and user identification codes to access the KeyTrak system. Each user was taught how to use the system and learned what his or her responsibility for each key would entail.
Parker immediately began running reports that would allow him to analyze the use of the organization's vehicles. "NMHS relies on KeyTrak to tell us how often specific vehicles are being used," Parker said. There is no guessing with KeyTrak. All of the information needed to control keys, employees, and fleet vehicles is provided by the KeyTrak system.
North Mississippi Health Services, the third-largest rural hospital system in the nation, serves patients across north Mississippi and northwest Alabama. The NMHS community hospital system includes Pontotoc Hospital, Clay County Medical Center in West Point, and Webster Health Services in Eupora; more than 40 physician offices located throughout the service area; four nursing homes; and comprehensive home health and rehabilitation services.
Contact Us For More Information