Are you doing everything you can to keep your campus and your students safe?
Consider the role of key control in school security
Due to recent events across the country, many K-12 schools are updating current security policies and procedures, as well as implementing new ones. Although many schools have tight security policies, putting them into practice is sometimes a challenge.
Image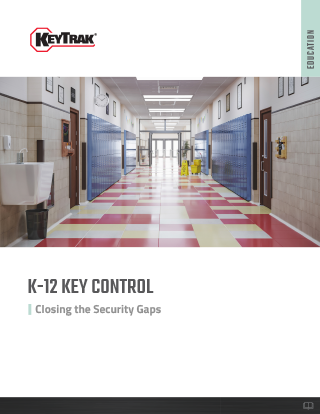 Do you know who has your keys?
At a high school in Massachusetts, police were investigating a bomb threat when they discovered a 16-year-old was carrying a school master key. It's not clear what his plans were, but what's concerning is the fact that he was able to access and retrieve the key. What was he planning to do with it? How long had it been missing? Did anyone know it was missing?
Download the Whitepaper
Learn how better key control practices can help protect your campus.
https://www.keytrak.com/thank-you/thank-you-67