What Does This Mean for You?
Key Register has combined resources with KeyTrak, a leading provider of key control systems. To upgrade to a KeyTrak Edge system for optimal key control, please reach out to our Business Development Center by calling 800.541.5033, option 3, emailing bdc@keytrak.com, or completing the form below.
KeyTrak Edge Features
User-Friendly, Time-Saving Interface
KeyTrak Edge's intuitive layout and integrated fingerprint reader streamlines the check-in and checkout process. Users can add their most-used features to a favorites menu for quick navigation. To ensure keys are available, users can reserve keys for future use. Plus, you can track vehicles in real time with our MOGOtrack integration.
KeyTrak Edge Remote
When you're not in front of your Edge system, KeyTrak Edge Remote allows you to manage keys and users from the convenience of any computer on the same network as the Edge system.
Customizable Reporting
Detailed reporting provides a full picture of all system activity, including user transactions. You can customize reports and add frequently used reports to your favorites menu on the home screen.
Click the plus sign icons on the image to read more about the system features. Some components shown are optional.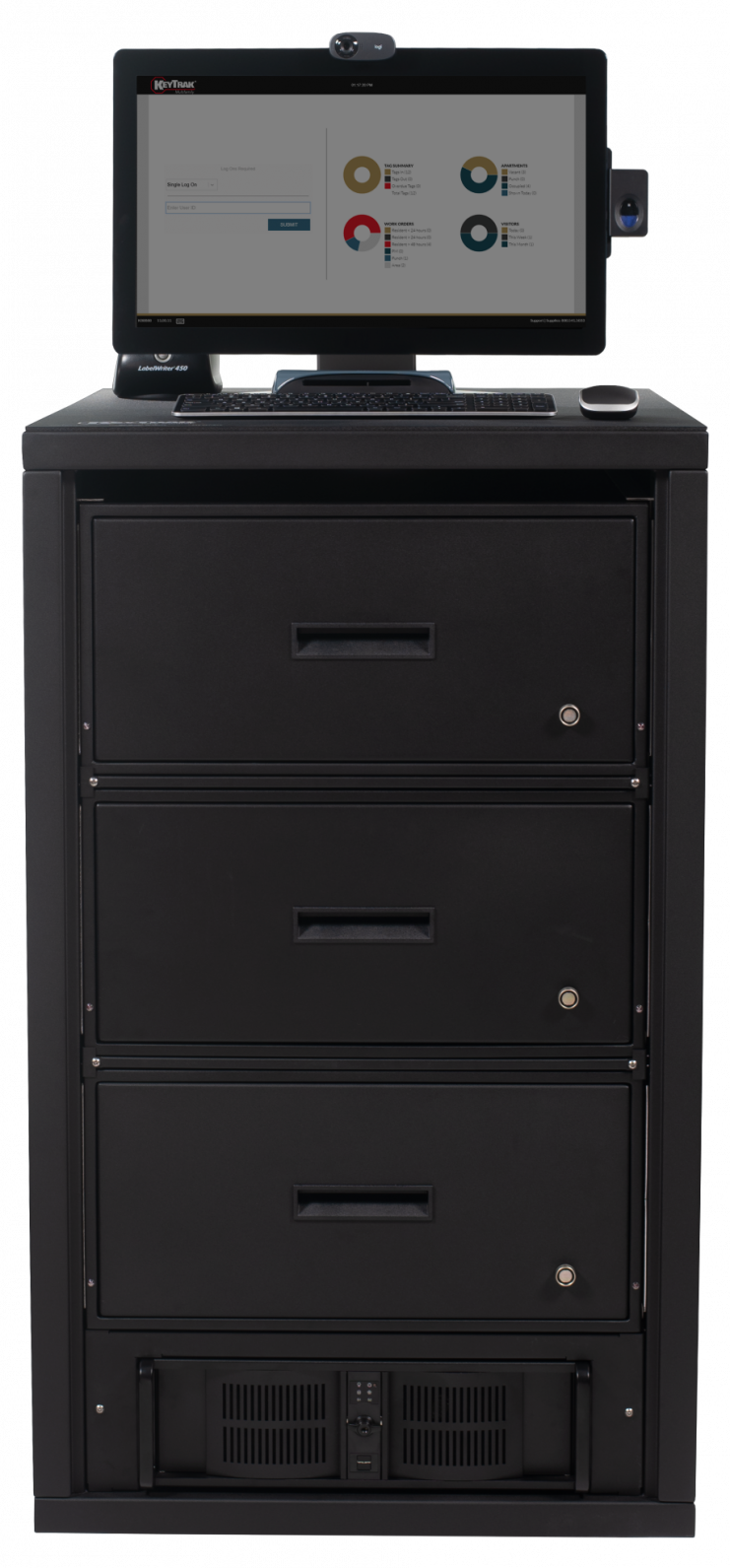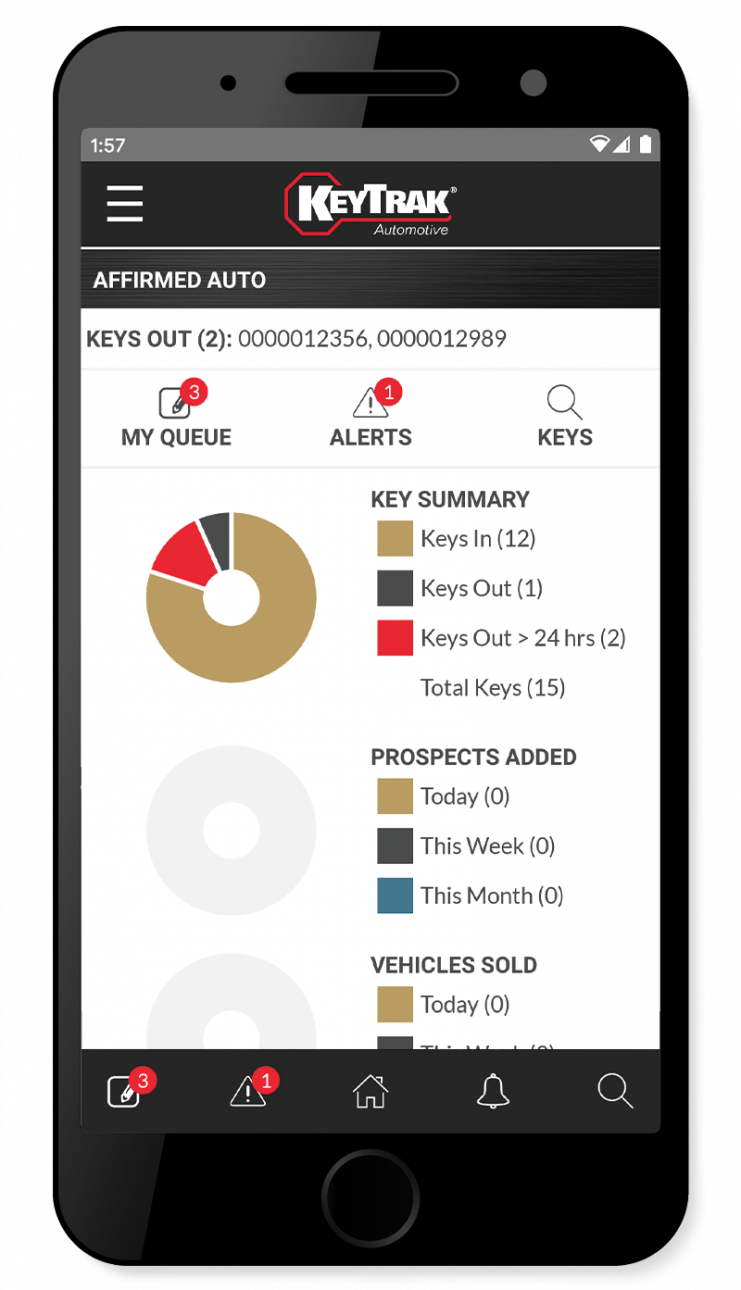 KeyTrak Mobile Application
To support users on the go, KeyTrak Edge offers the KeyTrak Mobile application for both iPhone and Android. The app makes it possible to check key status on the go, transfer keys to another user, view reports, receive system alerts, and more.
Click the plus sign icons on the image to read more about the mobile app features.
Still Need Key Register Support While Waiting For Your Upgrade
For assistance, call:
Support at 866.888.5397 for training questions, procedural questions, or other technical support issues.
Supplies at 877.233.6333 for supply orders, confirmation, and order status. Our associates will have your previous orders available if a simple duplicate order is needed.

Please have your customer number, business telephone number, and account address available to expedite the process.
Contact Us Today
Do you still have questions about KeyTrak? Are you ready to upgrade? Simply fill out the form below to have one of our representatives get in touch with you.
https://www.keytrak.com/thank-you/thank-you-513