Discover More
With the reengineered KeyTrak Edge system, you can fast track key management processes while maintaining the highest security and accountability in the key control industry. Designed with both your users and customers in mind, KeyTrak Edge will improve your staff's efficiency and the overall customer experience.
System Features
Get access to our mobile app, available only to KeyTrak Edge users.

Spend less time searching for keys and get customers in vehicles faster.

Locate vehicles quickly on the lot.

Get a clear picture of key activity on the go.

Protect keys from theft.

Reserve or assign keys so salespeople or service technicians can access them when needed.

Improve employee satisfaction and productivity with tailored system training.

Standardize operations by moving all stores to the system.

Reduce contact with high-touch areas of the system to keep your store sanitary.

Click the plus sign icons on the image to read more about the system features. Some components shown are optional.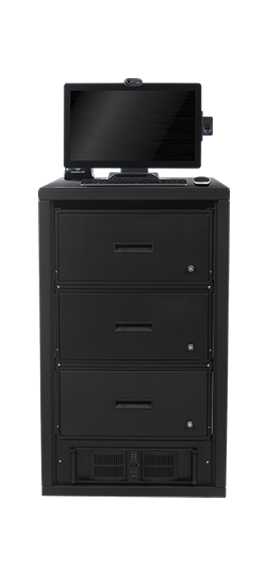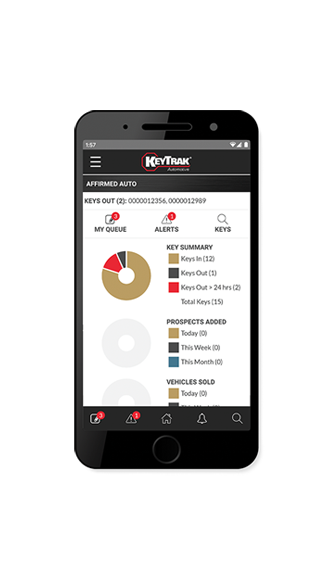 KeyTrak Mobile Application
Scan prospect licenses without leaving the lot.
Create and scan QR code inventory labels to quickly load keys into your queue.
Drop a pin on a map of your lot to keep track of vehicle locations.
Check key status and vehicle information on the go.
Get notified of system activity while away from your desk.
Transfer keys to another user without having to check the key in at the main system first.
Search for vehicle inventory across your networked KeyTrak Edge systems.
View summary reports for a quick system overview.
Click the plus sign icons on the image to read more about the mobile app features.
Schedule Your Demo Today!
NADA is over, but it's not too late to take a test drive of the KeyTrak Edge system and mobile app. To schedule your demo, complete the form on the page and let us know when you're available.
https://www.keytrak.com/thank-you/thank-you-240