Don't Let Chaos Master Your Keys
Don't Let Chaos Control Your Residence Hall's Keys
Download our whitepaper to find out how to improve your key management.
Image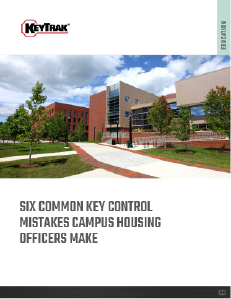 Six Common Key Control Mistakes
Many of the key security practices residence halls currently use don't provide adequate key control. Download our whitepaper to discover six common key control mistakes campus housing officers make.
Get Your Copy
Follow the tips in this whitepaper to make your campus safer.
https://www.keytrak.com/thank-you/thank-you-482