Partners
We've developed partnerships with organizations in several industries to give you access to resources that help you achieve more.
Industry Partners

All Risks, LTD
KeyTrak has partnered with All Risks, Ltd., the nation's largest independent insurance wholesaler, which provides retail insurance agents access to the most competitive insurance coverage tailored to the automobile dealership industry. The National Specialty Programs Unit has in-house underwriters who quote, bind, issue and service policies on behalf of our carrier partners. With in-house binding authority, multiline capability and some of the broadest coverage available our exclusive program provides a comprehensive insurance solution to the dealership industry unavailable anywhere else.
More information about All Risks, Ltd.
KeyTrak's partnership with All Risks, Ltd.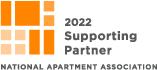 National Suppliers Council Member
Certified Integration Partners
Automotive
Contact Us For More Information
https://www.keytrak.com/thank-you/thank-you-382