Partners
We've developed partnerships with organizations in several industries to give you access to resources that help you achieve more.
Industry Partners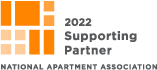 National Suppliers Council Member

Gasoline Approval System
KeyTrak proudly recommends Gasoline Approval System (GAS) to its dealership customers. GAS is a web-based, DMS-agnostic purchase order (PO) system that's designed to help your dealership track, manage, and control monthly gas expenses.

More information about GAS
Certified Integration Partners
Automotive
Contact Us for More Information
https://www.keytrak.com/thank-you/thank-you-382