We've found that support and training are easier to understand when you can speak with someone face to face — that's why we created the KeyTrak Live program.
If you're covered by an active maintenance agreement, you'll receive access to our KeyTrak Live videoconference training program at no additional cost. We'll connect you to a KeyTrak Live consultant, who will help you get the most from your system.
Your consultant will happily answer any questions you have and demonstrate system tips to improve efficiency and accountability. We can also analyze how you use your system and work with you to overcome any obstacles holding you back from taking advantage of all your system has to offer.
Browse our most popular classes below. Don't see what you're looking for? Simply send us a message to request a training session to meet your specific needs.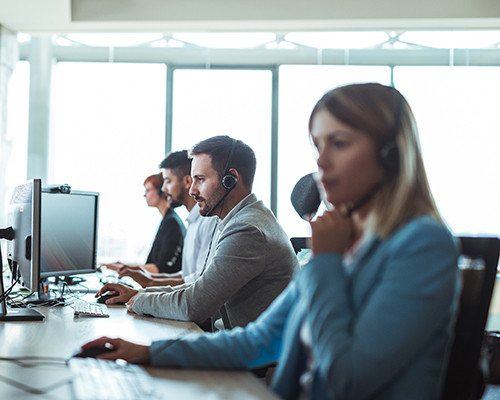 "KeyTrak Live was a fantastic investment of time and I would definitely recommend the consultations to any other dealership using KeyTrak key control systems."
Classes
Checkout Reasons
In this class, you'll learn how to use checkout reasons and how they can benefit your business. We'll also show you how to customize reasons to fit your business.
Users and User Profiles
This class serves as a refresher on users and user profiles. It covers each aspect of adding a user and user profile to allow you to make informed decisions on how you want different employees to access the KeyTrak machine.
Online Support Manual
We'll demonstrate how you can use the online manual to find walkthroughs of common procedures and informative documents on different topics, like individual reports. You'll also learn how to print documents or save specific topics for quick access.
Web Plus and KeyTrak Edge Remote
This class shows you how to manage your system remotely. You'll learn how to pull reports on demand, track employee working hours, and easily complete data entry tasks through the system.
Time Clock
You'll learn how to effectively use KeyTrak to keep track of the hours employees work. We'll show you how to edit time clock entries, add holidays and sick days, and export information from the system.
Reporting
Get an overview of KeyTrak's in-depth reporting. This class focuses heavily on the Items Out by User report, Tag Inventory report, and Custom Reports.
Start Scheduling Your Session
https://www.keytrak.com/thank-you/thank-you-385