Louisiana State University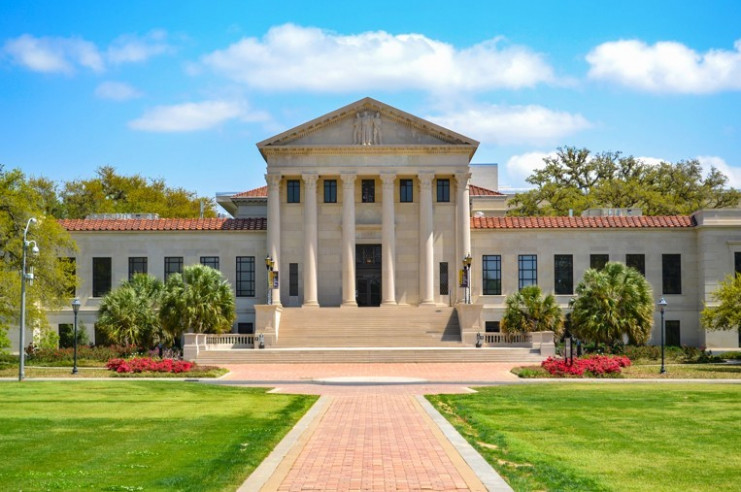 The Customer
State universities have many moving parts, and one way to make sure the campus runs smoothly and securely is using a reliable key control system. For over a decade, Louisiana State University (LSU) has used KeyTrak exclusively — and, most importantly, happily — to manage keys across its campus.
"There's so much I could say to sell people on the benefits of using KeyTrak over another key control system."
Key Control Made Easy
Ross Daigle, access control manager for LSU, takes on many responsibilities in his role. He handles day-to-day key control for staff, faculty, campus police, facility services, and more. The ease and efficiency of his job heavily depends on the quality of LSU's key control system. "KeyTrak is the way to go," he said.
Daigle is very hands-on with the system and often adds new users, getting their fingerprint scanned in to use for their login. "There's virtually no way to falsify who's coming and going, and that allows us to keep track of who's using the system and who had specific keys last," he said. "It helps to streamline the process of gathering metrics and information in case of theft or loss of a key."
The Elements That Create Reliable Key Control
According to Daigle, KeyTrak has three standout traits: security, ease of use, and support. The fingerprint scanner completely limits access to users who are added to the system. The system's security doesn't mean it's difficult to navigate, though. "KeyTrak is one of the better key management systems because of how user-friendly it is. It didn't take me long to learn when I started," Daigle said. "Its intuitiveness and ease of use allow staff at LSU to dedicate more time to other daily tasks that they would otherwise spend searching for keys."
The other element that sets KeyTrak apart is Daigle's experience with support. "Our local technician is just amazing," he said. "I know the man on a first-name basis; he's done excellent work and turns around very quickly. I've got nothing but praise for the whole support division of KeyTrak."
It's no wonder LSU has exclusively trusted KeyTrak for its key control for so many years. Daigle concluded, "There's so much I could say to sell people on the benefits of using KeyTrak over another key control system."
Contact Us for More Information