KeyTrak
The Right Size for Any Business
Multiple drawer sizes and system configurations give KeyTrak the flexibility to match the needs of any business, large or small.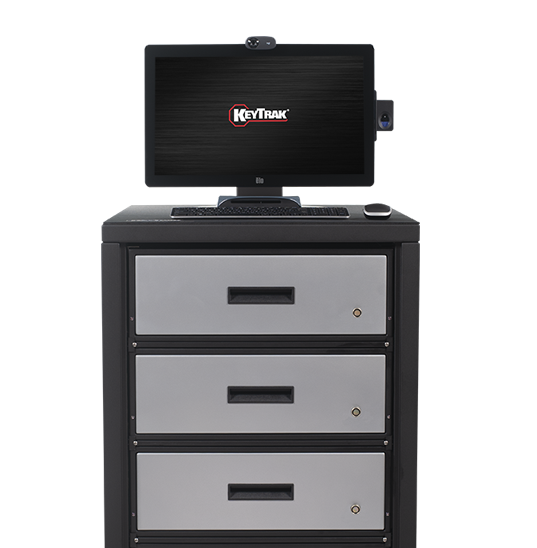 KeyTrak is a total business solution for effectively and efficiently controlling keys, assets, and personnel.
How It Works
The KeyTrak system utilizes a computerized locking steel drawer and iButton key tag technology, eliminating the need to scan a tag or make manual log entries when completing a transaction.
With industry-specific software and multiple drawer sizes and configurations, KeyTrak has the flexibility to match the needs of any operation, large or small.
KeyTrak Features
Extensive Expandability
Unlike competing products, the KeyTrak system can be customized and expanded to accommodate larger facilities, connecting up to 24 large drawers to just one KeyTrak server. Regardless of drawer type, all drawers are managed with a single software interface.
Access Anywhere, Anytime
With Web Plus, all administrative and reporting functions can be accessed by any PC with a network or internet connection. Administrators can add new users, change access levels, create reports, and more, all from their desktop PC or laptop.
System Activity Reporting
Extensive reporting capabilities allow you to easily track all aspects of the KeyTrak system, giving you a more complete picture of activity at your business. You can access several predefined reports or create a custom report of your own.
Total Lockdown Capability
The IntelLock™ drawer physically locks down keys, ensuring a high level of security. Any keys not within a user's access level remain locked down, eliminating unauthorized removal of keys, whether accidental or intentional.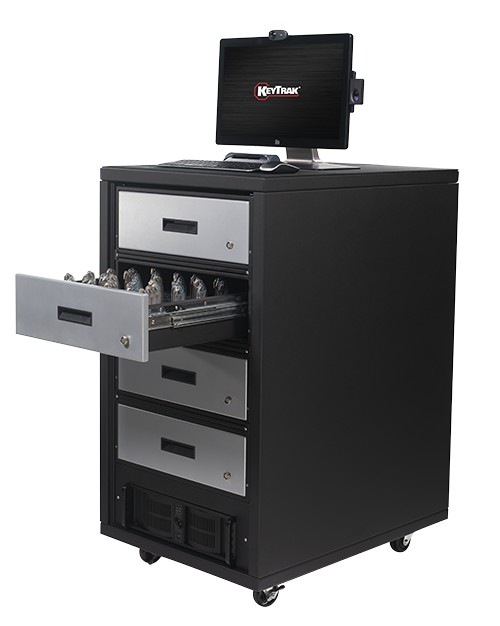 Benefits
All our systems come in a variety of configurations with multiple levels of access to meet the needs of any business or facility. A range of upgrade options and advanced peripheral products are also available to enhance security and heighten ease of use.
Unmatched Authentication
Options for add-on or built-in biometric fingerprint reader
User password
iButton fob
Proximity, RFID, or magnetic strip card
Single, dual, or tertiary login
Security and Accountability
Locking, computerized steel drawer.
Access to the system 24/7.
Automatic and on-demand reporting.
Text or email alerts for overdue keys.
Lockdown capabilities.
View detailed system information by model and type.
Technical Specifications
If you're looking for technical information and system dimensions, download our guide.
Download Now
Contact Us For More Information
Download our
whitepaper
and learn the best ways to use KeyTrak.
Thank You
Thank you for your interest in our whitepaper. Please click the link(s) below to download the whitepaper.