KeyTrak Edge
Intuitive. Efficient. Reimagined.
Designed based on input from KeyTrak customers, KeyTrak Edge is a reengineered version of our drawer-based system. User-friendly, customizable software allows you to check out and return keys quickly and accurately. In addition, our optional mobile app allows you to keep tabs on system activity wherever you are.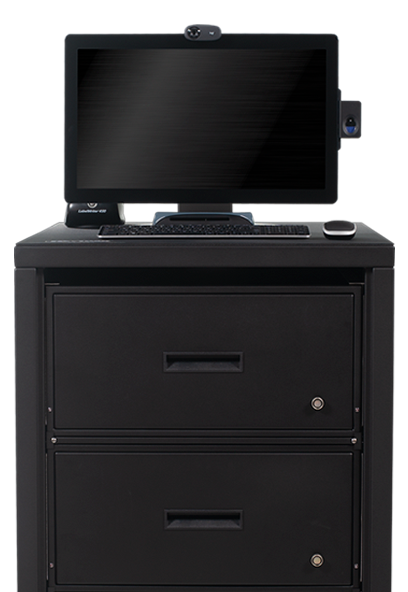 KeyTrak Edge features customizable options for managing keys, assets, and personnel.
How It Works
The KeyTrak Edge system uses a computerized locking steel drawer and iButton key tag technology to automatically track key transactions. With industry-specific software, a user-centric interface, an optional mobile app, and many customizable features, it's flexible enough to meet your specific key control needs.
KeyTrak Edge Features
User-Friendly, Time-Saving Interface
KeyTrak Edge's intuitive layout and integrated fingerprint reader streamlines the check-in and checkout process. Users can add their most-used features to a favorites menu for quick navigation. To ensure keys are available, users can reserve keys for future use.
KeyTrak Edge Remote
When you're not in front of your Edge system, KeyTrak Edge Remote allows you to manage keys and users from the convenience of any computer on the same network as the Edge system.
Customizable Reporting
Detailed reporting provides a full picture of all system activity, including user transactions. You can customize reports and add frequently used reports to your favorites menu on the home screen.

Click the plus sign icons on the image to read more about the system features. Some components shown are optional, and system configurations vary by industry.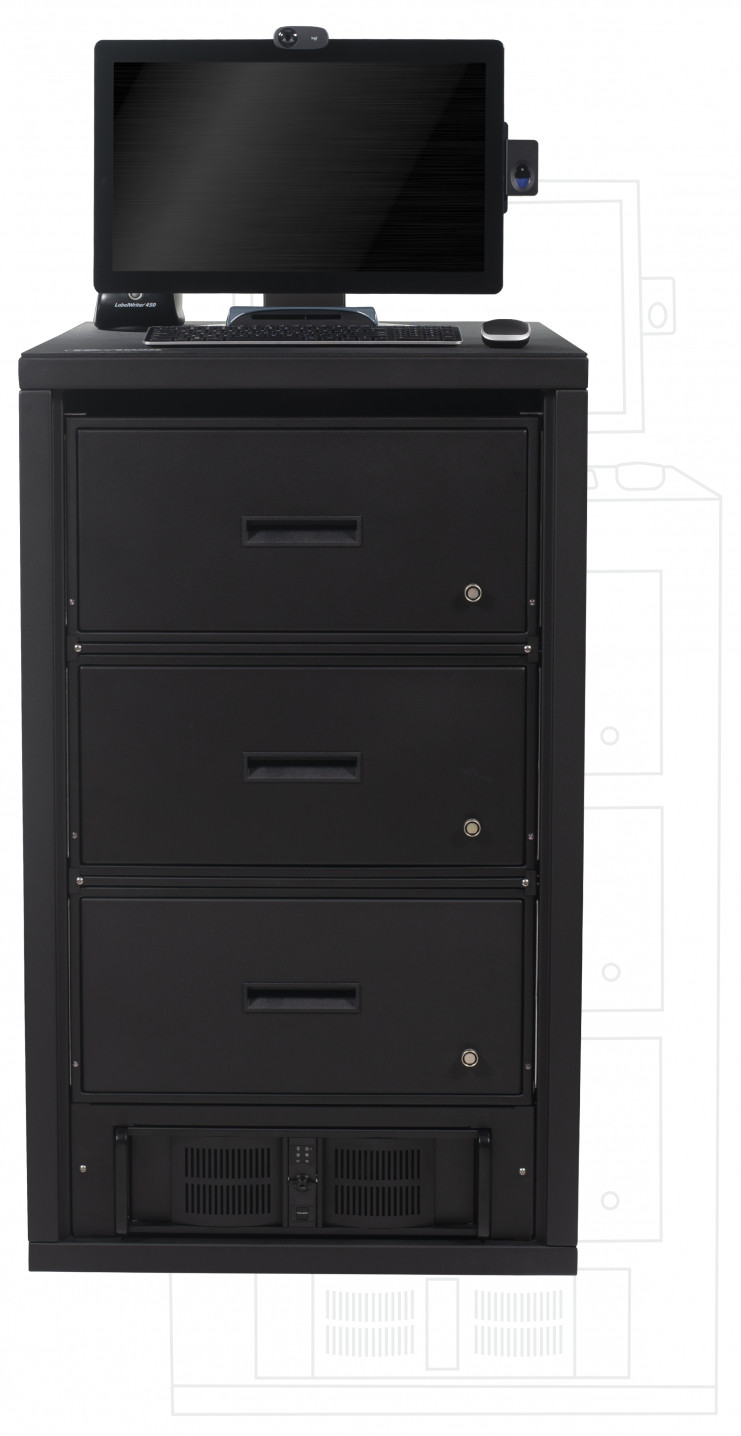 KeyTrak Mobile Application
To support users on the go, KeyTrak Edge offers the KeyTrak Mobile application for both iPhone and Android. The app makes it possible to check key status on the go, transfer keys to another user, view reports, receive system alerts, and more.
Click the plus sign icons on the image to read more about the mobile app features.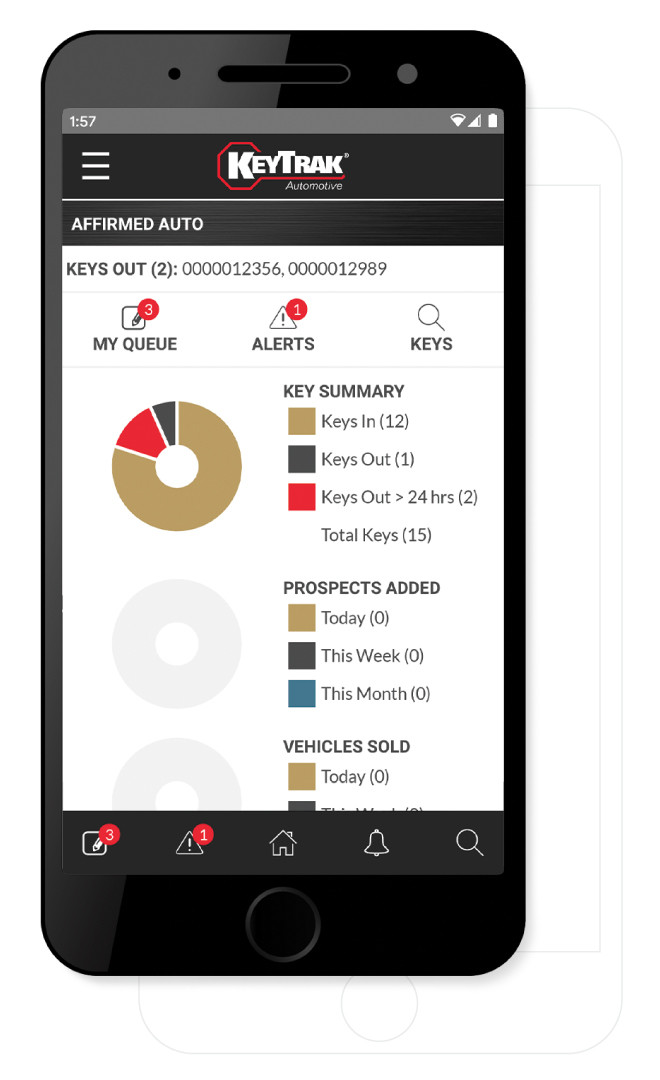 Benefits and Pricing
Like all KeyTrak systems, KeyTrak Edge comes in a variety of configurations with multiple levels of access. A range of upgrade options, advanced peripheral products, customizable features, and a mobile app are also available to enhance security and heighten ease of use.
Because we custom build each system, pricing varies. After we determine your key control needs, we'll send you a quote as soon as possible.
Unmatched Authentication
Included biometric fingerprint reader

User password

Proximity card

RFID or magnetic strip card

Single, dual, or tertiary login
Security and Accountability
Locking, computerized steel drawer.

Access to the system on the go with our mobile app and remote management software.

Automatic and on-demand reporting down to the user.

Text, email, and mobile alerts for overdue keys.

Lockdown capabilities.
View detailed system information.
Technical Specifications
If you're looking for technical information and system dimensions, download our guide.
Download Now
Contact Us for More Information
https://www.keytrak.com/thank-you/thank-you-379
Download our
whitepaper
and learn the best ways to use KeyTrak.
Thank You
Thank you for your interest in our whitepaper. Please click the link(s) below to download the whitepaper.