Parkfairfax Condominium Association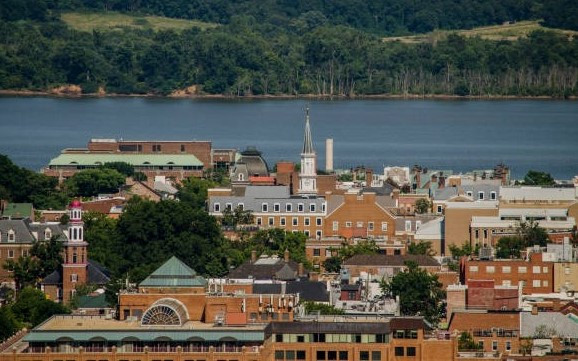 The Problem
Proper key management is a crucial aspect of ensuring employee accountability and resident safety. Unfortunately, it's one that's often overlooked. Some condominium communities still use unsecured key cabinets to manually sign out spare copies of resident keys, making it difficult to keep employees and outside contractors accountable and putting resident safety at risk.
Parkfairfax, a condo community in Alexandria, Virginia, had a similar method. The community kept keys locked in cabinets with a code system indicating which unit each key belonged to. Employees simply wrote their names on a paper log showing that they had taken or returned a key. With no way to track when a key was checked out and by whom, keys were at risk of being lost or stolen. The process was far too risky and time-consuming.
"KeyTrak has really done its homework in solving all the problems that could arise with key management."
The Solution
Parkfairfax has a lot of traffic in and out of its office every day, so the community needed a reliable way to store and manage their keys. After shopping around, management decided to implement a KeyTrak electronic key control system because of its speed, user-friendliness, accountability, and security. Unit Services Program director Guy Andrew knew that Parkfairfax's key management method at the time was an easy way for an employee to say, "I didn't sign that key out. Someone else must have signed it out under my name," making it too easy for keys to get lost. With KeyTrak, Andrew no longer had to worry. The issue of lost keys was gone, and Parkfairfax gained security and accountability.
"KeyTrak has really done its homework in solving all the problems that could arise with key management," he said.
The Results
Using KeyTrak, Parkfairfax not only has a reliable method for key management, but an efficient one as well. Before, management had to search a paper log to find out who currently had a key, which took up a considerable amount of time. After implementing KeyTrak, they were able to save hours a day.
"One of the things I like the most is when you're putting keys back, you don't have to search for the correct place to put it. You just log in with your fingerprint, alert the system you're putting a key back, and place it in any spot. We're taking 10 seconds to do that now as opposed to a much longer time with a standard key cabinet," Andrew said.
Secure key management and speed are not Andrew's only priorities. Customer service is a big selling point for him, and KeyTrak's support doesn't disappoint.
"When someone answers the phone at KeyTrak, you can tell that they actually enjoy talking to you. Every single time, they have been so patient and stayed to make sure everything was resolved and good. It's always a pleasure," he said.
"If I was looking at working somewhere else and they didn't have a KeyTrak system, that might be a deal breaker," Andrew concluded. "KeyTrak has my golden seal of approval."
Contact Us For More Information