Solutions for Government Facilities
Protect employees and hold them accountable.
As someone who's responsible for key control for a government facility, you're no stranger to shrinking budgets and growing security concerns. Embassies play a vital role in helping governments work together around the world, but many exist in dangerous locations and face serious security threats every day.
Meanwhile, other government office buildings provide crucial services to millions of people, and any sort of disruption or security breach can have wide-reaching consequences for both employees and the people they serve. Whether you manage hundreds or thousands of keys, poor security practices and inefficient manual logs drive up your expenses and put people's safety at risk.
Our electronic key control system helps you cut down on rekeying costs and protect your facilities by securing keys. To hold employees accountable, alerts can be sent to an email address or a mobile device if a key isn't returned within a specified amount of time. The system also speeds up the process of checking out keys so employees can check out the keys they need quickly and continue serving their country.
Facilities Key Management
KeyTrak provides computerized key management solutions to help manage key security and vital asset tracking. KeyTrak's flexible, modular systems allow for virtually limitless customization and expansion options. Combined with the ability to set reservations for customers and track maintenance needs, KeyTrak's system will help reduce risk, improve security, and optimize operations for any facility, large or small.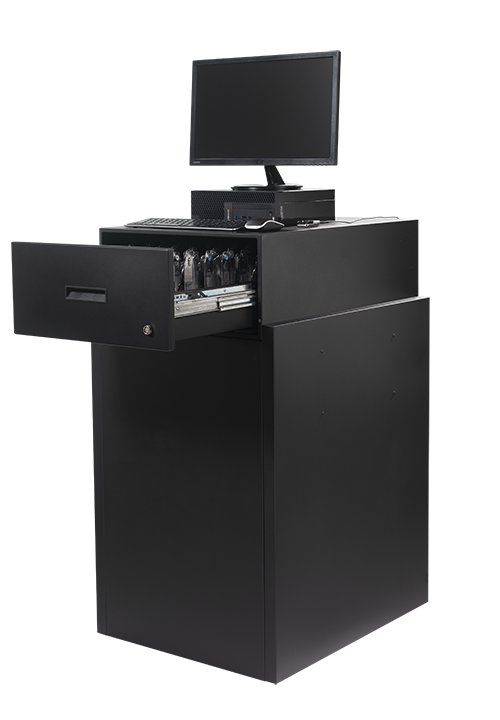 KeyTrak Edge Asset Management
With the ability to control over 5,000 keys in a single system, the KeyTrak Edge drawer system is the ideal solution for facilities with a large number of keys to track. The reengineered software provides a complete and effective audit trail for both short-term and long-term key usage.
Features
Dual login capabilities
Customized security alarms
Inventory tracking and control
Remote connection capabilities
Automated, standardized, and customized reporting
Multiple location support
Quick key checkout and return
Additional features coming soon!
View KeyTrak Edge System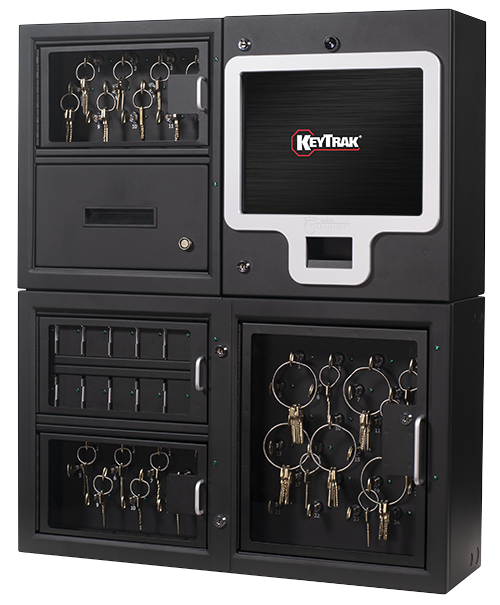 KeyTrak Guardian
Built within a high-strength, all-steel chassis, the KeyTrak Guardian is a secure key system that can be placed in an unmonitored location. Users can generate a key reservation remotely, and Guardian ensures that the key will be available, even after hours.
The KeyTrak system can control any combination of drawers, locker panels, and lockdown key panels. Likewise, the Guardian Versatile SmartPanel can control KeyTrak drawers in addition to key and locker panels. This built-in flexibility means that one system can control all types of keys, from those used on a day-to-day basis to high-security master keys that are rarely used.
View Guardian System
Contact Us for More Information
https://www.keytrak.com/thank-you/thank-you-408