Solutions for State and Local Government Fleets
Minimize Your Fleet Costs
Managing a government fleet with limited resources is challenging. It becomes even more difficult when employees misuse fleet vehicles. In addition, unexpected expenses such as replacing lost or stolen keys, and unaccounted-for miles strain your fleet's budget.
With our electronic key control systems, you can keep track of your motor pool keys and hold employees accountable for every mile they put on a vehicle. You'll also reduce the stress and expense of lost or stolen keys.
Manage Your Motor Pool With KeyTrak
To help you optimize your fleet operations, we offer two electronic key control systems. For smaller fleets, KeyTrak Guardian is the ideal solution, holding as few as 96 keys. With its solid-steel chassis, it's also secure enough for unmonitored or garage locations, where space is at a premium. With KeyTrak Edge, you can easily manage a large fleet by tracking up to 5,760 keys. Both systems send alarms, alerts, and detailed activity reports, making it easy to respond quickly to missing keys and ensuring your vehicles are secure and accounted for.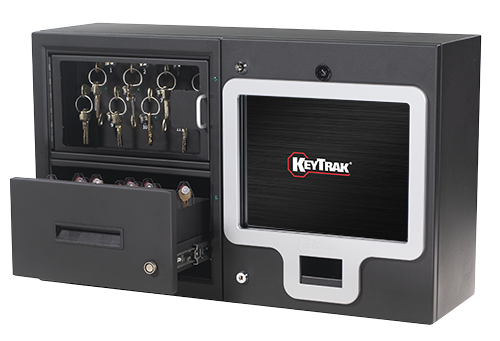 KeyTrak Guardian
Lock down each key individually for added security.

Customize your system to control both keys and cards.

Add additional Guardian panels or KeyTrak Edge drawers if your fleet grows.

Log in quickly and securely with the built-in biometric fingerprint reader.

Choose from multiple access options, including a magnetic card reader and a proximity reader.

Record activity near the system with the integrated, motion-activated security camera.

Manage your system remotely with our Web Plus remote access software.
Learn More About KeyTrak Guardian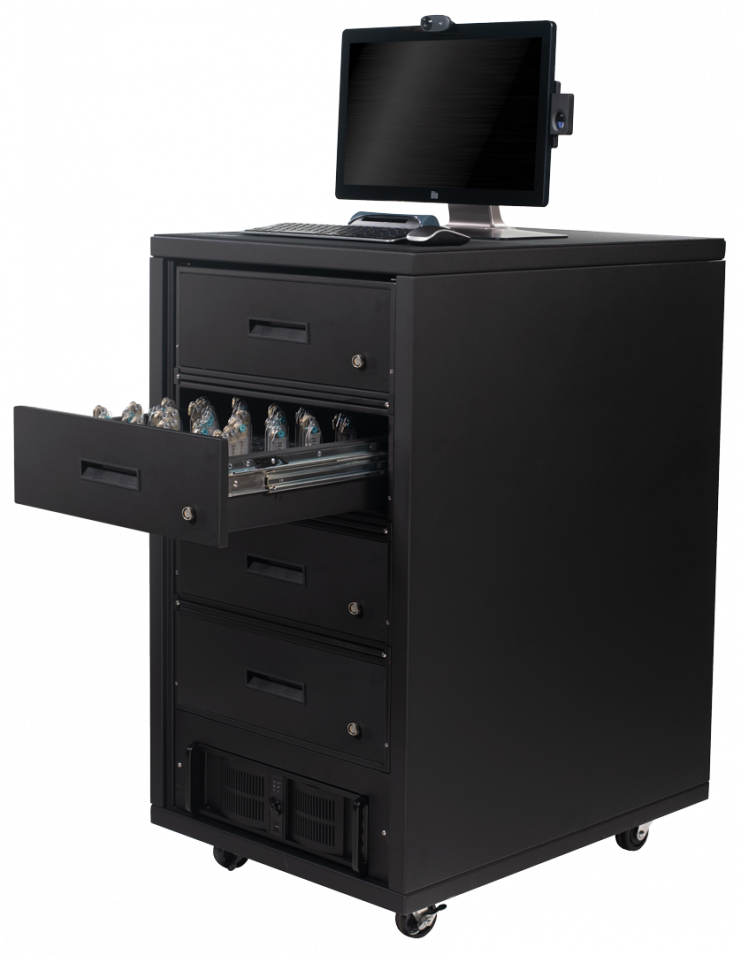 KeyTrak Edge
Secure and track up to 5,760 vehicle keys.

Stop mystery miles.

Conduct efficient audits.

Send overdue key alerts to fleet managers.

Reserve vehicles for employees.

Hold employees accountable with a secure login and automatic key log.

Track vehicle maintenance needs.

Capture footage of activity near the system with our motion-activated security camera (optional).
Learn More About KeyTrak Edge
Contact Us for More Information
https://www.keytrak.com/thank-you/thank-you-409