Solutions for Government Fleets
Fight mystery miles and unnecessary maintenance expenses.
Your fleet vehicles are critical to your operations, but poorly managed keys could be driving up expenses in the face of dwindling budgets. How much fuel is wasted on meaningless and unreported personal trips? How often do your vehicles need unplanned maintenance because of these mystery miles? Who is responsible for tickets and tolls incurred by fleet vehicles when you don't know who had them?
Get your fleet under control and hold your employees accountable with our electronic key control system. Our software can require employees to log mileage when checking in keys, helping you discover unnecessary trips and cut down on excessive fuel and maintenance costs. The quick and simple login process also frees up your fleet manager to focus on other job duties instead of wasting time tracking key access with inefficient paper logs.
Key Management for Large and Small Fleets
KeyTrak provides computerized vehicle management solutions to help government entities manage their small and large fleets in addition to fixed assets. The KeyTrak and KeyTrak Guardian systems are designed to be modular and expandable and feature a high degree of interoperability.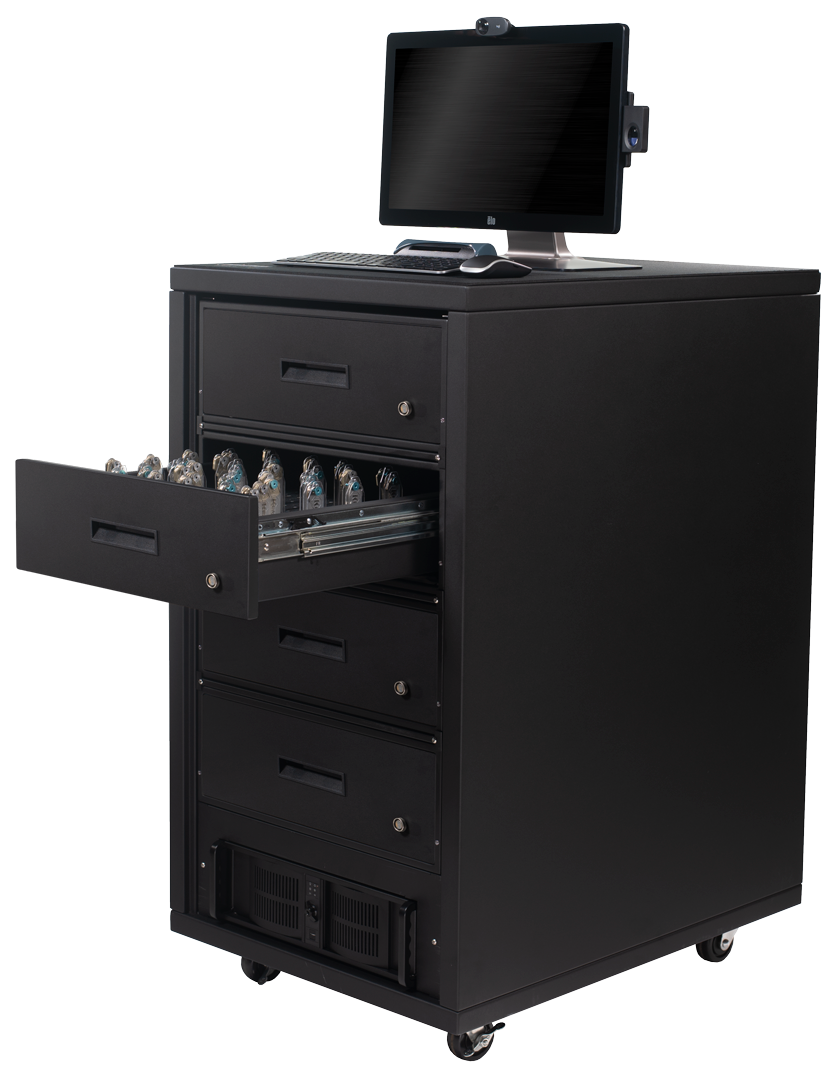 KeyTrak Edge Asset Management
The flexible KeyTrak Edge system allows for virtually limitless customization and expansion options. Combined with the ability to set reservations for vehicle users and track vehicle maintenance needs, Edge will help reduce risk, improve security, and optimize operations for government fleets of all sizes.
Benefits
Save time and money.
Improve productivity.
Reduce liability.
Stop mystery miles.
Conduct efficient audits.
Check out keys quickly and accurately.
View KeyTrak Edge System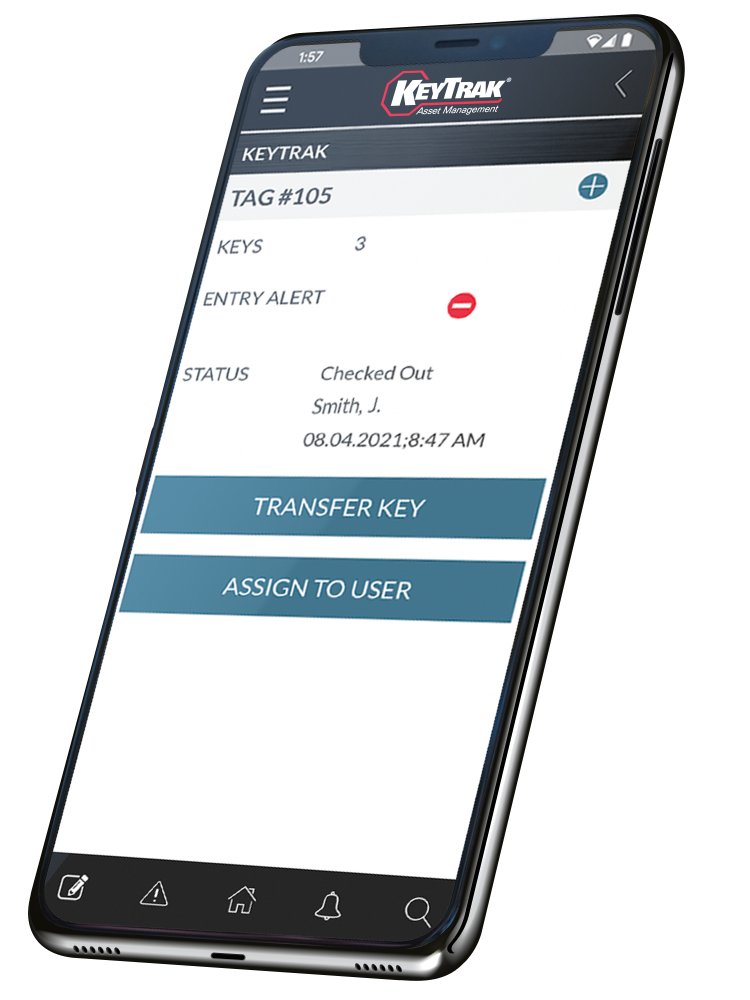 KeyTrak Mobile App
With KeyTrak Mobile, our iPhone and Android app designed exclusively for KeyTrak Edge, fleet managers and drivers can manage keys right from their mobile devices.
Features
Check key and vehicle status on the go.

View system activity and reports.

Access keys via secure touchless login.

Transfer keys to another user without having to check the key in at the main system first.

Safely identify key tags while away from the system.
Learn More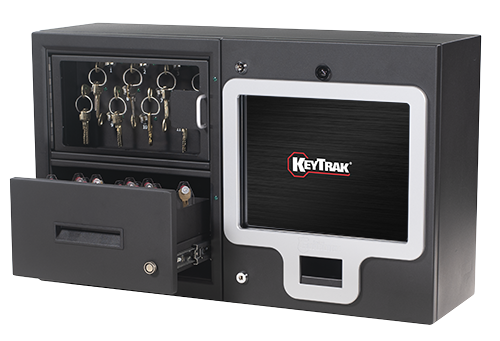 KeyTrak Guardian
The KeyTrak system can control any combination of drawers, locker panels, and lockdown key panels. Likewise, the Guardian Versatile SmartPanel can control KeyTrak drawers in addition to key and locker panels. This built-in flexibility means that one system can control all types of keys, from those used on a day-to-day basis to high-security master keys that are rarely used.
View Guardian System
Contact Us for More Information
https://www.keytrak.com/thank-you/thank-you-409