Solutions for State and Local Government Facilities
Mitigate Physical Security Concerns
Managing physical keys at a government facility is challenging, especially with shrinking budgets and increasing security concerns. Lost, stolen, or misused keys compromise safety and increase expenses.
KeyTrak provides solutions to secure and track keys, helping reduce rekeying costs and control access throughout your facility. If someone doesn't return a key or attempts to remove a key without authorization, text or email alerts notify management, reducing the risk of theft or sabotage.
Secure Your Facility Keys With KeyTrak
To help you protect your facility, we offer two tamper-proof electronic key control systems: KeyTrak Guardian and KeyTrak Edge for Asset Management. Built within an all-steel chassis, the KeyTrak Guardian is a secure key system you can place in an unmonitored location. It's designed to secure multiple types of assets, such as high-security master keys, access cards, or mobile devices. With the ability to control over 5,000 keys in a single system, the KeyTrak Edge drawer system is the ideal solution for facilities with a large number of keys.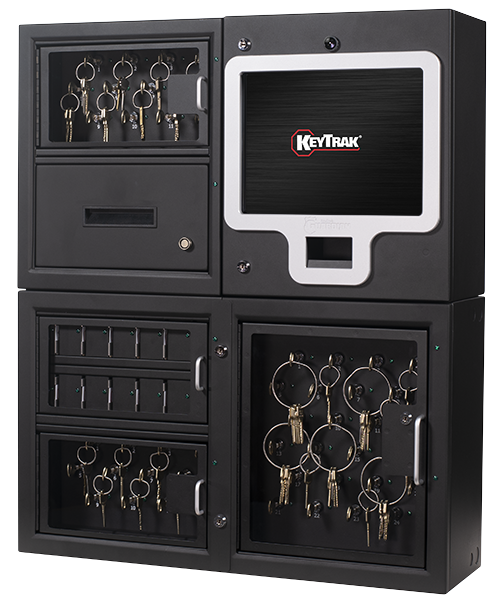 KeyTrak Guardian
Lock down individual keys or cards to increase security.

Add locker modules to secure small items such as mobile devices.

Automatically authenticate users with the integrated fingerprint reader or the optional card reader.

Record activity near the system with the integrated, motion-activated security camera.

Manage your system remotely with our Web Plus remote access software.
Learn More About KeyTrak Guardian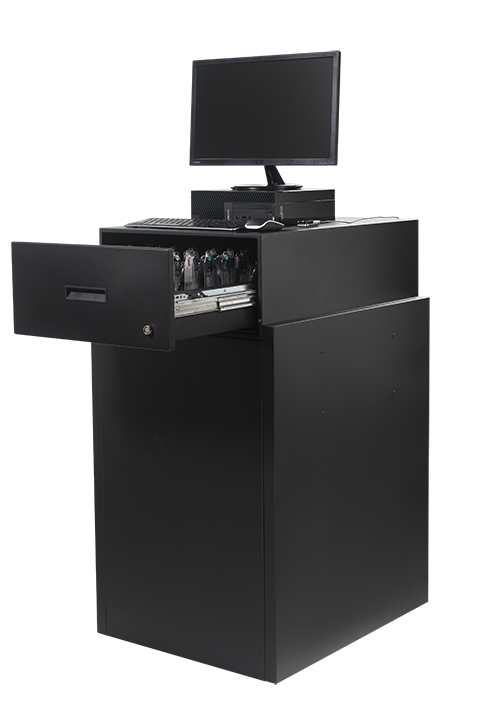 KeyTrak Edge
Hold users accountable with a secure login and automatic key log.

Conduct efficient key audits.

Set up customized security alarms and alerts.

Track keys across multiple buildings.

Receive automatic, customizable reports.

Capture footage of activity near the system with our motion-activated security camera (optional).

Manage your system right from your desk with KeyTrak Edge Remote.
Learn More About KeyTrak Edge
Contact Us for More Information
https://www.keytrak.com/thank-you/thank-you-408