Solutions for Correctional Facilities
Control keys and assets inside your correctional facility.
Correctional facilities everywhere are dealing with the same problems: cells packed with inmates and a shortage of staff to oversee them. These two things combine to create potentially dangerous situations inside your facility, increasing stress among correctional officers (COs) and chances for mistakes, like a lost key or radio. Can you afford costly and lengthy rekeying processes or unnecessary risks to your COs?
Get the keys and assets inside your correctional facility under control with our KeyTrak Guardian system. The Guardian secures and automatically tracks exactly who took keys and when to give you a verifiable audit trail of key activity. This prevents keys from falling into the wrong hands and allows you to react quickly if a key isn't returned in a timely manner, helping you maintain accreditation and protect your facility, staff, and community.
Correctional Facility Key Management
Correctional facilities need to manage any number of keys and assets, ranging from cell and fleet keys to mission-critical items like radios and TASERs. KeyTrak offers COs a quick, secure, and efficient way to access the items they need while keeping all other items in the system under total lockdown.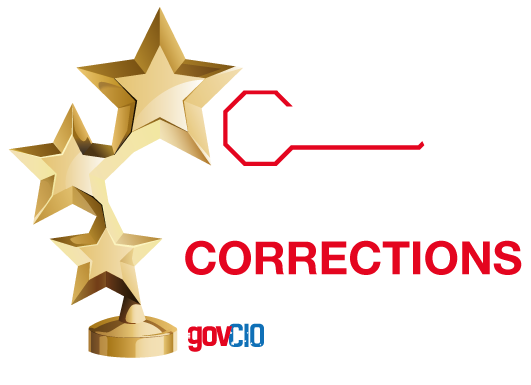 Industry Accolades
KeyTrak was recognized by Gov CIO Outlook magazine as one of the top 10 solutions providers in the corrections industry for 2020. Click below for a feature article in Gov CIO Outlook with Steve Robinson, KeyTrak vice president of sales.
Read More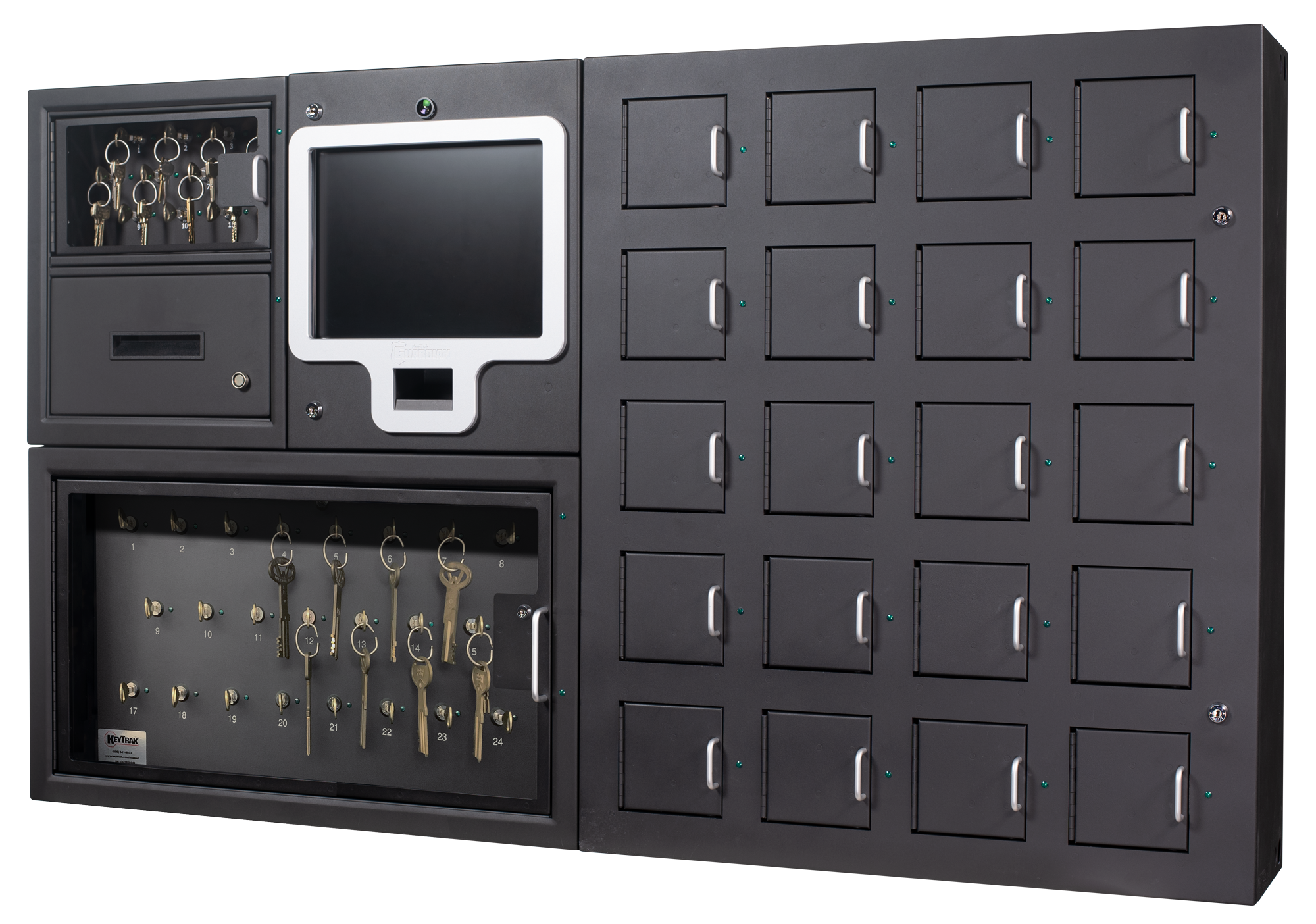 KeyTrak Guardian
The wall-mounted Guardian system offers a wide range of features and panels that can be combined to fit your facility's specific needs.
Store keys in central locations, enabling COs to quickly access keys while keeping them away from inmates.

Secure large Folger Adam-style cell keys in low-density, total lockdown key panel for maximum protection

Secure a variety of keys with patented, solid steel lock cylinders.

Prevent mistakes inherent in manual paper logs by automatically logging every transaction.

Alert senior officers when keys aren't returned within a designated time frame.

Make key checkout procedures electronic, quick, and simple, eliminating inadequate manual paper logs.

Use lockers to secure and track access to TASERs, radios, mobile devices, and more.
View Guardian System
Contact Us for More Information
https://www.keytrak.com/thank-you/thank-you-412