Solutions for Law Enforcement Fleets
Protect Your Fleet and Optimize Your Budget
Law enforcement fleets nationwide are dealing with budget cuts, vehicle shortages, escalating maintenance costs, and more. It's more important than ever to optimize your operations, maintain vehicle readiness rates, and reduce security vulnerabilities. If you don't have an effective way to manage keys, you jeopardize each of these goals.
With our electronic key control systems, you can save time and money, make informed decisions about your fleet, and keep keys out of the wrong hands.
Manage Your Law Enforcement Fleet With KeyTrak
To help you manage your fleet effectively, we offer two electronic key control systems. The wall-mounted KeyTrak Guardian is the ideal choice for unmonitored or garage locations, while the scalable, drawer-based KeyTrak Edge system is designed to manage fleets with anywhere from 96 to 5,760 keys.
Regardless of which system you choose, you can easily monitor who has which keys and when. The system automatically authenticates users, empowering officers to check out keys themselves and freeing you up to focus on other tasks. The system also sends alarms, alerts, and detailed activity reports to help you quickly respond to missing key fobs. By requiring officers to log mileage when returning keys, you'll be able to track vehicle maintenance and pinpoint under- or overutilized vehicles.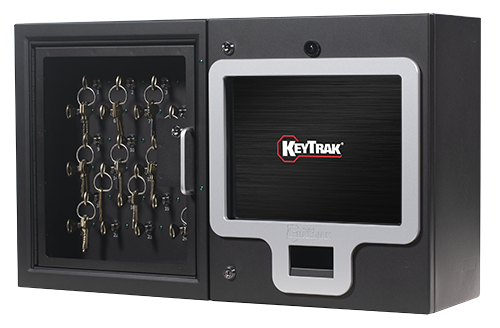 KeyTrak Guardian
Lock down each key individually for added security.

Customize your system to control both keys and cards.

Add additional Guardian panels or KeyTrak Edge drawers to increase system capacity.

Log in quickly and securely with the built-in biometric fingerprint reader.

Choose from multiple access options, including a magnetic card reader and a proximity reader.

Record activity near the system with the integrated, motion-activated security camera.

Manage your system remotely with our Web Plus remote access software.
Learn More About KeyTrak Guardian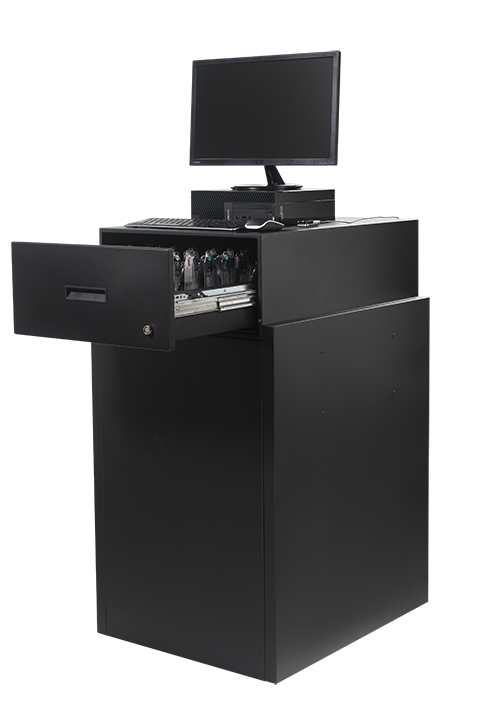 KeyTrak Edge
Secure and track vehicle keys.

Cut down on key replacement costs.

Use key control data to right-size your fleet and maintain maintenance schedules.

Conduct efficient audits.

Send overdue key alerts to fleet managers.

Implement a self-service process.

Reserve vehicles for officers.

Speed up key checkouts with a secure login and automatic key log.

Track vehicle maintenance needs.

Capture footage of activity near the system with our motion-activated security camera (optional).

Manage your system right from your desk with KeyTrak Edge Remote.
Learn More About KeyTrak Edge
Contact Us for More Information
https://www.keytrak.com/thank-you/thank-you-414