Protect your patients and hold your staff accountable.
In hospitals across the nation, internal threats such as drug diversion and supply and device theft contribute to compromised patient care and millions of lost dollars. As internal security attacks and theft increase, how do you keep patients and staff safe while ensuring staff members are equipped to succeed in their positions? Medical facilities need a solution that protects their valuable assets and provides peace of mind when it comes to property safety.
KeyTrak's electronic key control systems allow hospital facility managers to automatically track when employees access and return keys to restricted areas or assets. The fully automated systems create an audit trail of key use that isn't vulnerable to human manipulation, aiding in investigation if a security incident does occur. The KeyTrak system keeps your keys and other assets secure, holds employees accountable, and reduces dangerous and costly security breaches.
Hospital Key Management
KeyTrak gives you an added layer of protection for your facility and promotes a security-minded attitude among hospital staff. Knowing who took a key and when is only a few clicks away, allowing you to keep track of keys and hold employees accountable for their access.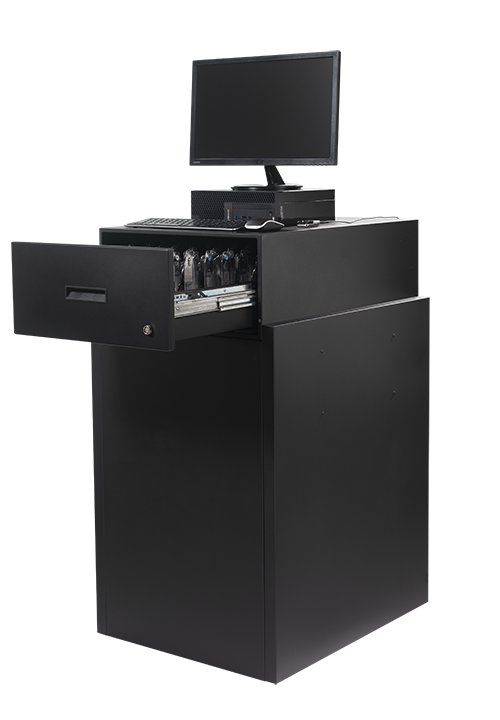 KeyTrak Edge Asset Management
Protect your facility, staff, and patients with the reengineered KeyTrak Edge system. Mix and match a variety of drawer sizes to fit your needs and know exactly who took keys and when.
Benefits
Streamline secure access to keys.

Send overdue key alerts to facility management.

Track long-term and short-term issue keys.

Use reports to investigate access violations.

Reduce liability.

Access system information from your desk with KeyTrak Edge Remote.
View KeyTrak Edge System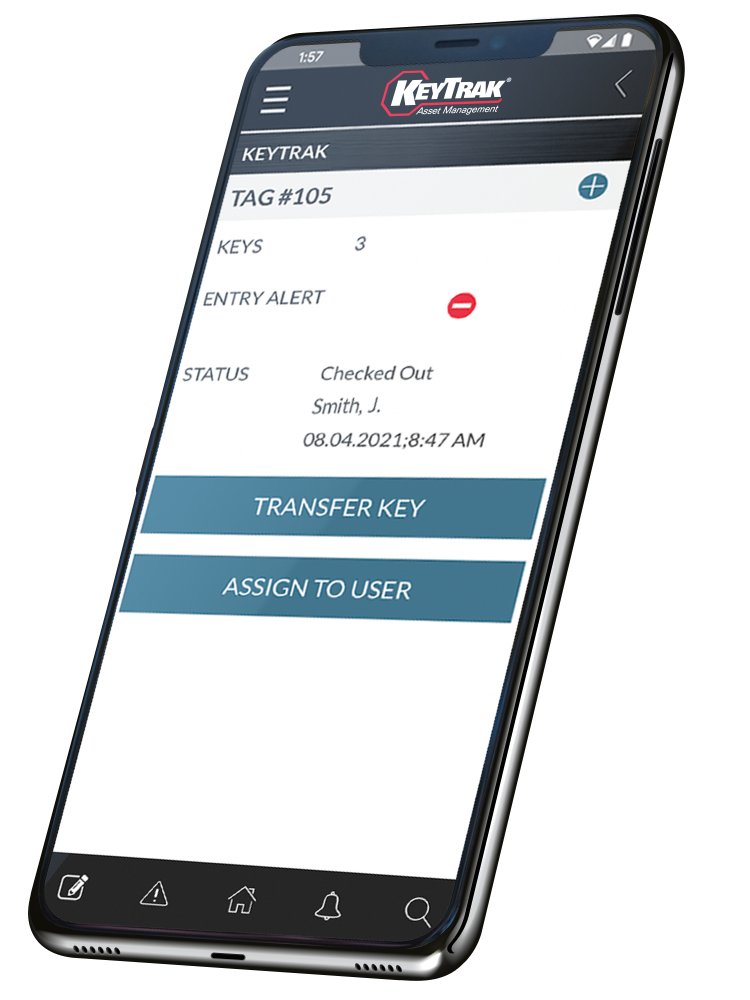 KeyTrak Mobile App
With KeyTrak Mobile, our iPhone and Android app designed exclusively for KeyTrak Edge, staff can manage keys right from their mobile devices.
Features
Check key status on the go.

View system activity and reports.

Access keys via secure touchless login.

Transfer keys to another user without having to check the key in at the main system first.

Safely identify key tags while away from the system.
Learn More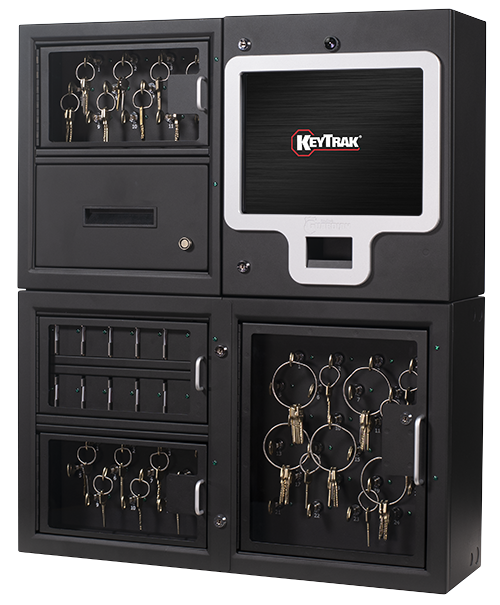 KeyTrak Guardian
The Guardian system's total lockdown key panels give you complete control of keys, whether they're for patient rooms, utility closets, transport vehicles, or medicine lockers. Take control a step further by securing tablets, fuel cards, and more with Guardian's locker and card modules. The system is flexible enough to control all types of keys and secure assets of various sizes while providing an accurate, verifiable audit trail.
View Guardian System
Contact Us for More Information
https://www.keytrak.com/thank-you/thank-you-392