Solutions for Large Dealerships
Manage your inventory like it's all under one roof.
The larger your dealership is, the harder it is to keep track of your keys, assets, and personnel. It's even more challenging if you have multiple lots or your service department is at a separate location. Digitalizing your key control practices allows you to know where your keys are and who has them at any given time.
KeyTrak systems give you the ability to manage up to 5,760 keys per system and to network systems across multiple locations, so you don't have to worry about your inventory outgrowing your key control solution. Plus, with automatic reports, you can track activity across your entire dealership.
Automotive Key Management Features
KeyTrak software is designed specifically for sales and service departments and how they operate. The software increases efficiency and profitability by offering solid key control and auditing functions, unique reporting features, and easy-access summary screens, providing accountability and accessibility across all of your locations.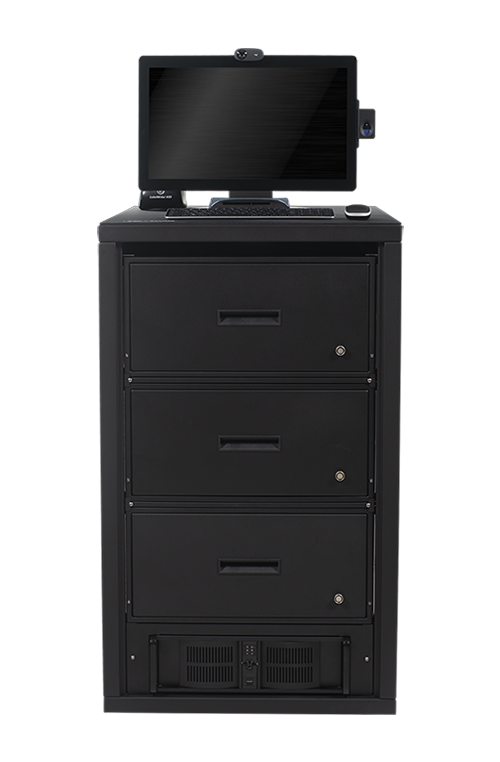 KeyTrak Edge
With KeyTrak, you can integrate your key management systems for a total tracking solution. Through every step of the sale — from the time inventory is delivered to the lot to the time it's delivered to the customer — you can monitor the location of every vehicle.
Additional Features Available
KeyTrak Edge Remote software for remote access
Customized software for both sales and service
Key tag label printer
QR code label printer for inventory tracking
GPS vehicle tracking through integration with
MOGOTrack (optional)
Integration with several third-party systems
Ability to track aging inventory
View KeyTrak Edge System
KeyTrak Mobile App
With KeyTrak Mobile, our iPhone and Android app designed exclusively for KeyTrak Edge, you can manage keys right from your mobile device.
Benefits
Check key status and vehicle information on the go.
Get notified of system activity while away from your desk.
Reserve keys to make sure they're available when you need them.
Transfer keys to another user without having to check the key in at the main system first.
Search for vehicle inventory across your networked KeyTrak Edge systems.
Update parking information manually or via GPS pin drop.
View summary reports for quick system overview.
Learn More
Contact Us for More Information
https://www.keytrak.com/thank-you/thank-you-398