Solutions for Small and Medium Dealerships
Maximize your resources to build customer relationships and increase profitability.
As a small or medium dealership, your strength isn't selling more — it's selling right. However, with many of your similarly sized competitors selling to large dealership groups or investment firms, it's getting harder to compete in the marketplace. The good news is you have a unique advantage over large dealerships: You can focus on personal service, allowing you to build relationships with your customers. When your customers trust you, they'll keep coming back to buy and service cars.
Our electronic key control systems help you build loyalty by preventing scenarios that hurt customer relationships, whether it's a delayed test drive or the theft of a customer's vehicle from the service drive. With the ability to accommodate as few as 96 keys and with unique software for both sales and service, our systems help you maximize your resources by customizing a solution that's sized to fit.
Automotive Key Tracking Features
When key and asset tracking are the top priority for your dealership, KeyTrak is the answer. Based on feedback from dealers we've worked with, we're able to provide time-tested key and asset management systems that help you manage vehicle keys and increase employee accountability.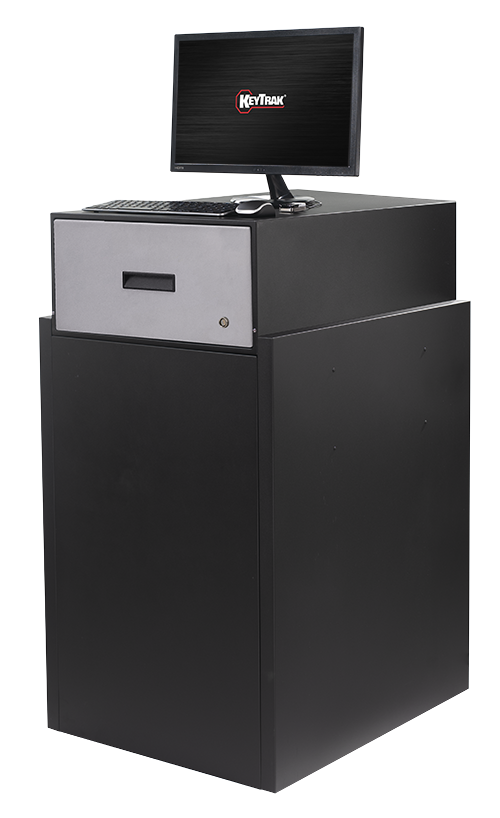 KeyTrak
A variety of key capacity drawers are available, starting as small as 96-key capacity. Multiple drawers of any variety can be connected to one system and have all of the features of our larger capacity systems in a compact size.
Additional Features:
Tag label printer

Driver's license scanner
View KeyTrak System