Solutions for Small and Medium Dealerships
Maximize Your Resources and Prevent Theft
As a small dealership, your business relies on providing exceptional customer service to build relationships and increase profitability. But with limited resources and the constant threat of vehicle theft, meeting these goals is challenging. That's why we've designed our KeyTrak Edge system to help you maximize your resources, improve your customer experience, and avoid the devastating effects of stolen vehicles.
Secure Your Keys With KeyTrak
Designed specifically for dealerships, KeyTrak Edge for Automotive helps hold staff accountable and improves key security. With the ability to accommodate as few as 96 keys, our systems are customizable to fit your specific needs. You'll be able to manage keys for a seamless test drive experience, use our mobile app to look up vehicle information while walking the lot with customers, and secure keys when they're not in use.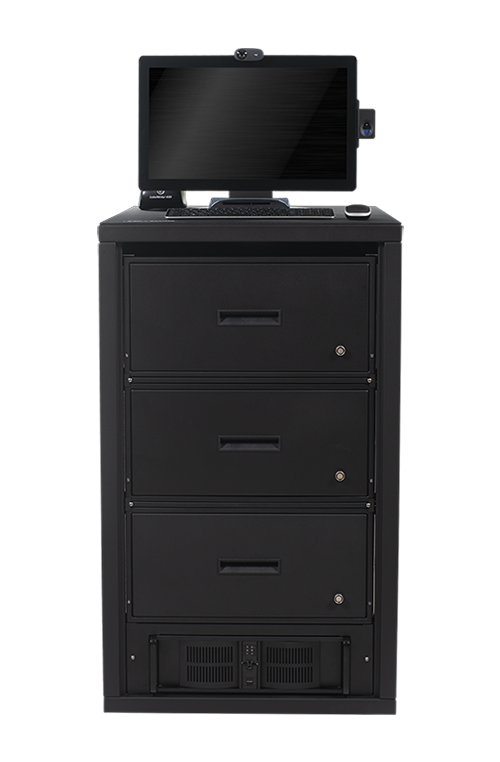 KeyTrak Edge
Manage your inventory with intuitive software designed for automotive dealerships.

Choose from several DMS integrations.

Prevent theft with computerized, locking steel drawers.

Run user-specific reports to hold staff accountable.

Automatically authenticate users with a fingerprint reader, QR code login, and more.

Capture video footage of activity near the system with our motion-activated security camera (optional).

Manage your keys right from your desk with KeyTrak Edge Remote.

Track your vehicles in real time with our MOGOtrack integration (optional).

Print QR code key tag labels and windshield stickers to quickly look up vehicle details and check out keys.

Run inventory aging reports to keep your stock fresh.
Learn More About KeyTrak Edge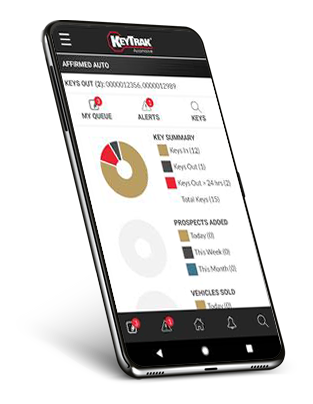 KeyTrak Mobile App
Check key and vehicle information on the go.
Get system activity notifications.
Reserve the keys you need.
Transfer a key to another user without checking it in at the main system first.
Search for vehicle inventory across your networked KeyTrak Edge systems.
Update parking information.
View system summary reports.
Explore the App
Contact Us for More Information
https://www.keytrak.com/thank-you/thank-you-399