Solutions for Large Fleets
Hold employees accountable for how they use your fleet vehicles.
When you manage a fleet of vehicles that are worth tens of thousands — or even hundreds of thousands — of dollars apiece, you understand the challenge of keeping those vehicles secure and in good working order. However, inadequate key control leads to big headaches when you can't hold employees accountable for how they use fleet vehicles. The company is left footing the bill when employees' excessive use of vehicles for personal trips increases fuel and maintenance costs, when drivers incur tolls and you don't know who was responsible, and when accidents drive up insurance premiums.
Our electronic key control system helps you get your fleet under control. KeyTrak's drawer system is ideal for large fleets, allowing you to control and track access for up to 5,760 keys. Because employees have to log in to the system to request a key, you can hold them accountable for what happens to a vehicle they're responsible for. Requiring employees to log mileage when checking in keys combats mystery miles and cuts down on excessive costs.
Commercial Key Management
KeyTrak provides computerized vehicle management solutions to help businesses manage their large fleets and fixed assets. Our flexible, modular systems allow for virtually limitless customization and expansion options.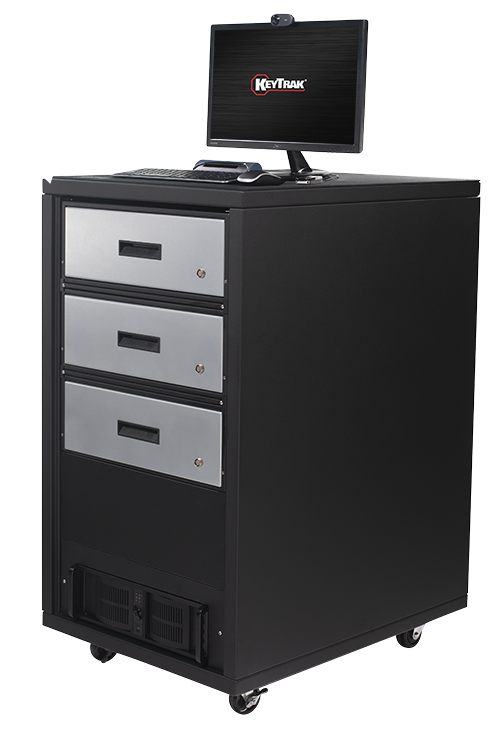 KeyTrak
Combined with the ability to set reservations for employees or customers and track vehicle maintenance needs, KeyTrak's system will help reduce risk, improve security, and optimize operations for any size fleet.
Benefits
Save time and money.

Improve productivity.

Reduce liability.

Stop mystery miles.

Conduct efficient audits.

Check out keys quickly and accurately.
View KeyTrak System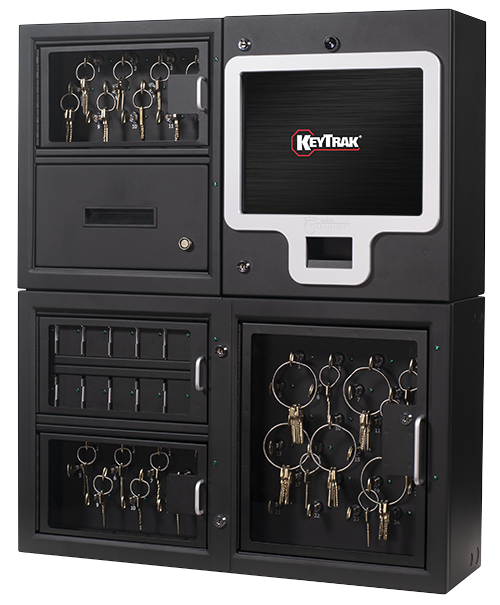 KeyTrak Guardian
The KeyTrak system can control any combination of drawers, locker panels, and lockdown key panels. Likewise, the Guardian Versatile SmartPanel can control KeyTrak drawers in addition to key and locker panels, fuel cards or card keys. This built-in flexibility means that one system can control all types of keys — from those used on a day-to-day basis to those that are rarely used — and secure assets of multiple sizes.
Flexible software ensures a complete audit trail for short-term fleet keys and long-term asset keys.
View Guardian System
Contact Us For More Information