Solutions for Small Fleets
Keep key replacement costs from cutting into your budget.
On the surface, managing the keys for a small fleet seems relatively easy compared to the bustling fleets found in the logistics and transportation industries. However, smaller fleets mean smaller budgets, and even one lost vehicle key fob represents a large, unexpected cost for your business.
Our electronic key control system helps you mitigate the risk of keys being lost or stolen while holding employees accountable for every mile they put on a company vehicle. By tracking who removes keys from our steel drawers or tamper-proof cabinets and when you'll know exactly who's responsible for a key if it isn't returned. Alarms and activity reports help you respond quickly to missing key fobs and avoid paying hundreds of dollars for replacements.
Commercial Key Management Features
KeyTrak provides computerized vehicle management solutions to help businesses manage their small fleets and fixed assets. Our flexible, modular systems allow for virtually limitless customization and expansion options. Combined with the ability to set reservations for employees or customers and track vehicle maintenance needs, KeyTrak's system will help reduce risk, improve security, and optimize operations for any size fleet.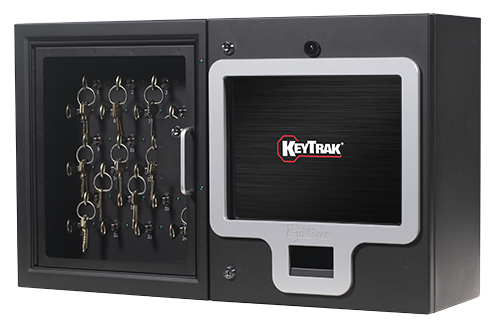 KeyTrak Guardian
Built within a high-strength, all-steel chassis, the KeyTrak Guardian is a secure key system that can be placed in an unmonitored location or garage environment.
Benefits
Save time and money.
Improve productivity.
Reduce liability.
Stop mystery miles.
Conduct efficient audits.
Check out keys quickly and accurately.
View Guardian System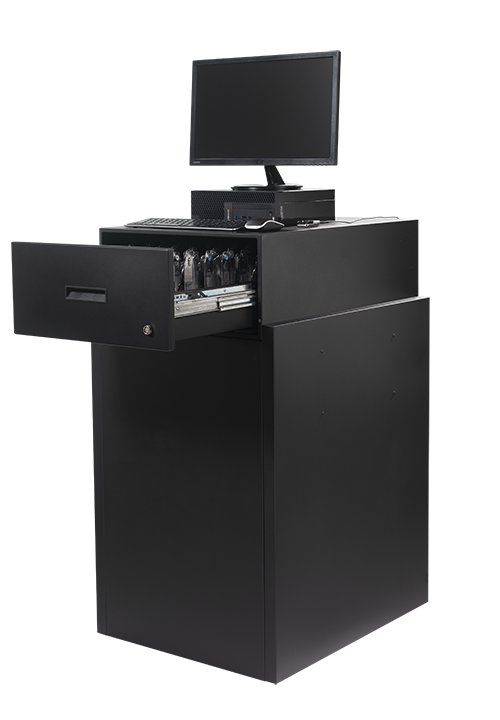 KeyTrak Edge Asset Management
The KeyTrak Edge system helps you avoid unexpected costs associated with lost keys or misused vehicles. It ensures keys are secure when they're not needed and accounted for when they are. The Edge system's drawers offer a quick and easy way to store keys. Reserve keys in advance and manage the system on the go with the Edge mobile app.
View KeyTrak Edge System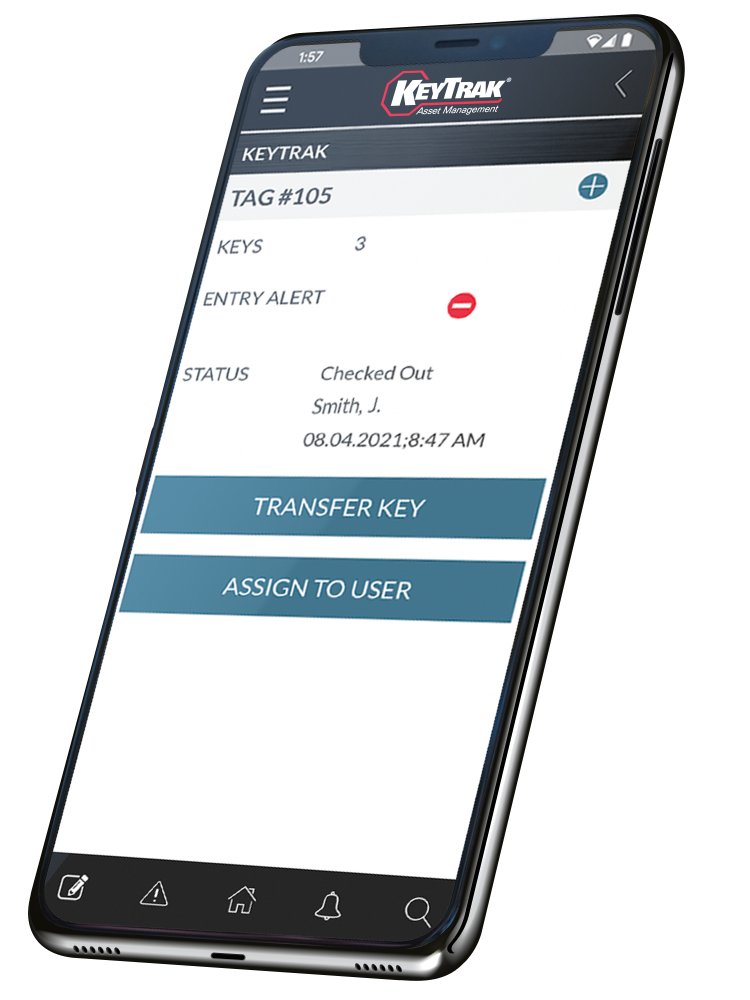 KeyTrak Mobile App
With KeyTrak Mobile, our iPhone and Android app designed exclusively for KeyTrak Edge, fleet managers and drivers can manage keys right from their mobile devices.
Features
Check key and vehicle status on the go.

View system activity and reports.

Access keys via secure touchless login.

Transfer keys to another user without having to check the key in at the main system first.

Safely identify key tags while away from the system.
Learn More
Contact Us for More Information
https://www.keytrak.com/thank-you/thank-you-403