Solutions for Facility Management
Keep your building secure and your operations running smoothly.
From production to sales to customer support, several processes have to come together to form a successful business. However, it's easy to forget some of the day-to-day operations that support these business-critical departments and functions. For example, if the key to a secure area in your facility is left behind at a local lunch joint, who now has access to your building and products? If a work order for a leaking pipe is lost, how much water damage will be caused before somebody finds it?
Our electronic key control systems give you the ability to better secure your building and improve your operations. whether it's tracking key access or helping you manage work orders. Our systems store keys in a steel drawer or behind a tamper-proof panel. With our software, you can assign and prioritize work orders, or track the arrival and delivery of packages. Use our time clock feature to log your hourly employees' times, eliminating the need for physical time cards and expensive time clock systems.
Commercial Facility Key Management
KeyTrak was created for businesses that have faced lost keys, rekeying costs, or stolen property, and are looking for an automated way to manage and track their assets. The KeyTrak system includes auto-run reporting, remote access capabilities, web management, and much more. A variety of business industries — such as commercial properties, manufacturing facilities, hospitals, and convention centers — rely on KeyTrak systems to organize and track their assets.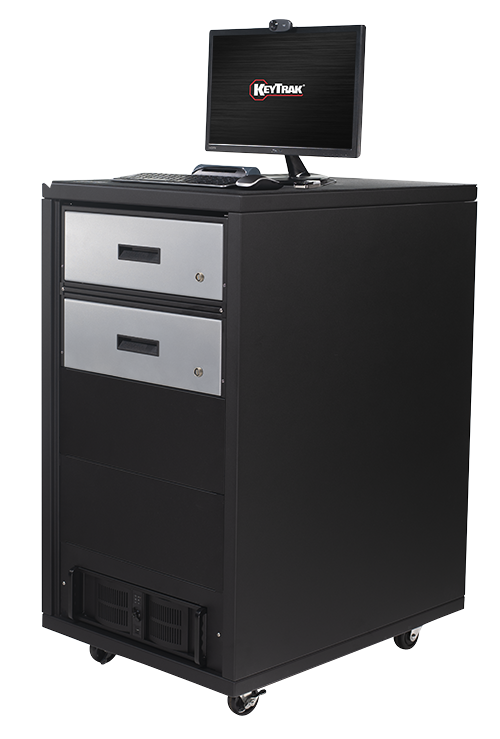 KeyTrak
By working with customers to best understand their needs and by utilizing valuable industry research, KeyTrak provides time-tested software designed for use for a variety of industry segment needs. The flexible KeyTrak system accommodates customers with multiple locations, numerous users or strict accessibility requirements.
Features
Dual login capabilities
Customized security alarms
Inventory tracking and control
Remote connection capabilities
Automated, standard, and customized reporting
Multiple location support
View KeyTrak System
Contact Us For More Information