Solutions for Large Fleets
Hold Employees Accountable for Fleet Vehicle Use
Managing a large fleet of valuable vehicles is challenging, especially when it comes to securing and maintaining them. Inadequate key control leads to big headaches, including employees using fleet vehicles for personal trips, incurring tolls, and causing accidents that drive up insurance premiums.
Our electronic key and asset management systems will save you time and money, improve productivity, reduce liability, and stop mystery miles and unnecessary fuel expenses.
Manage Your Large Fleet With KeyTrak
To help you get your fleet under control, we offer two electronic key control systems: KeyTrak Edge for Asset Management and KeyTrak Guardian. The KeyTrak Edge system is a good fit for large fleets, allowing you to track up to 5,760 keys and check key status on the go with our mobile app. KeyTrak Guardian is ideal if you prefer a wall-mounted design or want to track fuel cards. No matter which system you choose, it's easy to keep tabs on who has which keys and when.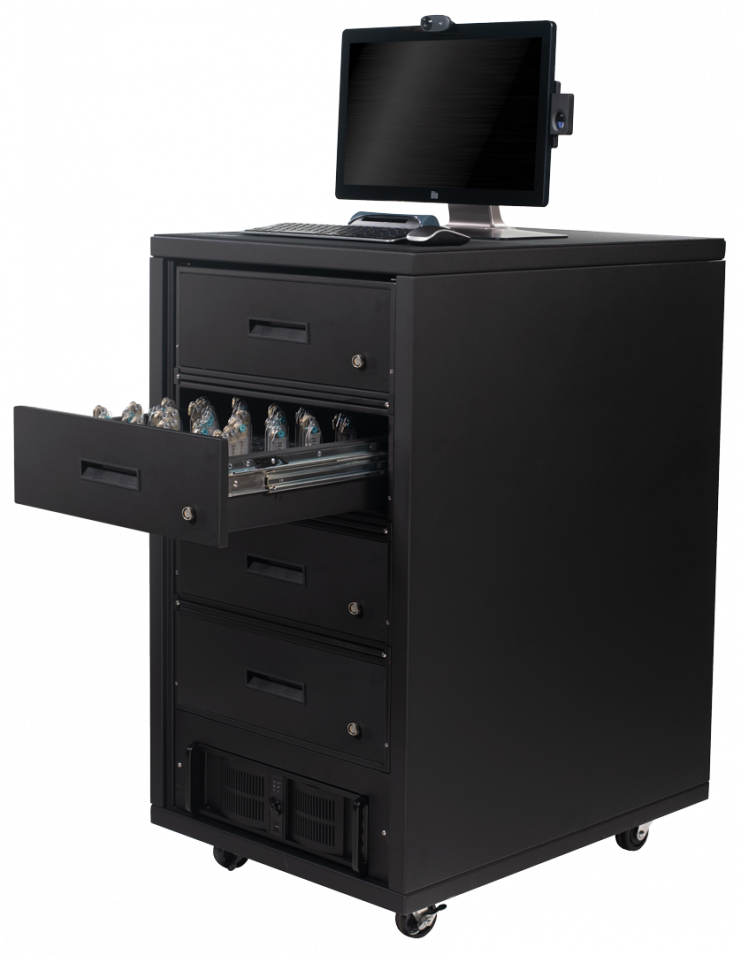 KeyTrak Edge
Secure and track up to 5,760 vehicle keys.

Stop mystery miles.

Conduct efficient audits.

Send overdue key alerts to fleet managers.

Implement self-service key checkouts and returns.

Reserve vehicles for employees.

Hold employees accountable with a secure login and automatic key log.

Track vehicle maintenance needs.

Capture video footage of activity near the system with our motion-activated security camera (optional).

Manage your system right from your desk with KeyTrak Edge Remote.
Learn More About KeyTrak Edge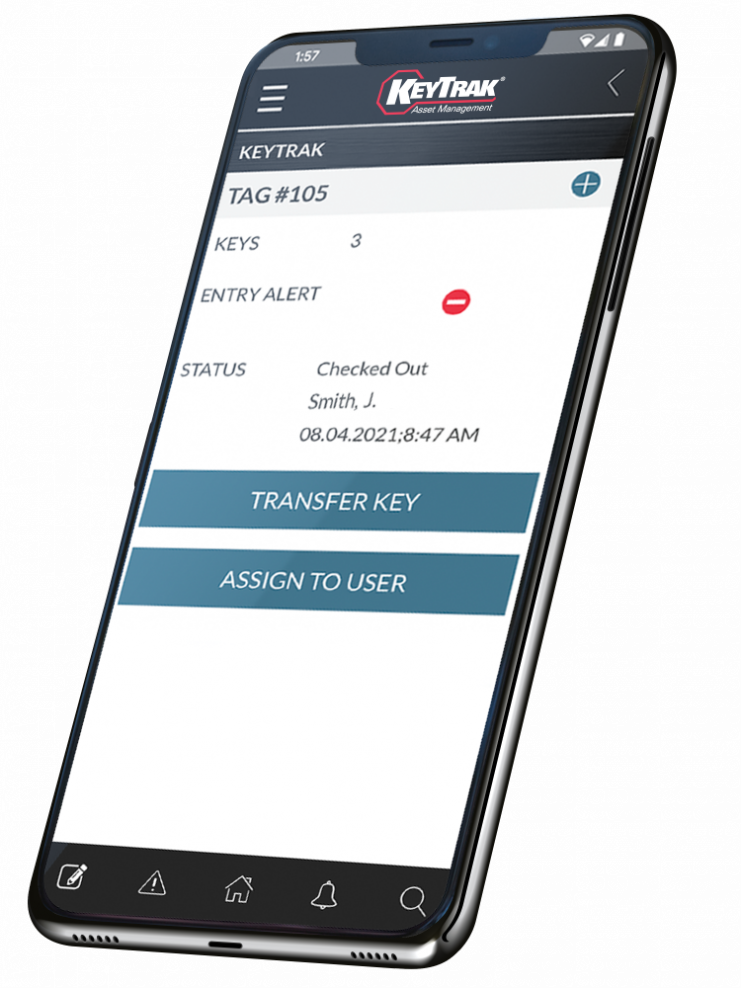 KeyTrak Mobile App
Check key status on the go.

View KeyTrak Edge system activity and reports.

Access keys via secure touchless login.

Transfer a key to another user without checking it in at the main system first.
Explore the App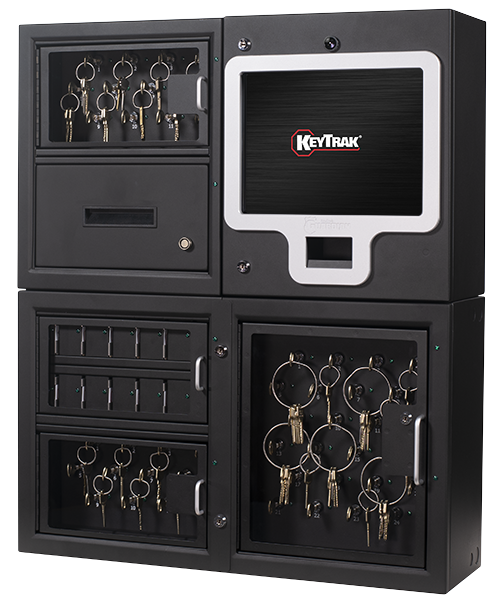 KeyTrak Guardian
Lock down each key individually for added security.

Customize your system to control both keys and cards.

Add additional Guardian panels or KeyTrak Edge drawers if your fleet grows.

Log in quickly and securely with the built-in biometric fingerprint reader.

Choose from multiple access options, including a magnetic card reader and a proximity reader.

Record activity near the system with the integrated, motion-activated security camera.

Manage your system remotely with our Web Plus remote access software.
Learn More About KeyTrak Guardian
Contact Us for More Information
https://www.keytrak.com/thank-you/thank-you-402