Solutions for Law Enforcement Fleets
Better manage and protect your agency's vehicles.
Many law enforcement agencies store fleet keys on pegboards, in lockboxes, or even in desk drawers. While these locations are convenient for employees, anyone who knows where the keys are kept can pocket a set and drive off at any time. Is that a risk you're willing to take?
Our electronic key management systems provide greater security and accountability than traditional key control methods. Only authorized users can request access to keys, significantly reducing the odds of vehicle theft.
Additionally, the system automatically tracks who checks out a key and when, providing accountability among employees where previously there was none.
Fleet Management Key Tracking Features
Motor pool managers are tasked with a heavy load of responsibilities. Not only are they responsible for looking after several vehicles worth thousands of dollars each, but they also have to ensure that the right people are using the vehicles for the right reasons at the right times.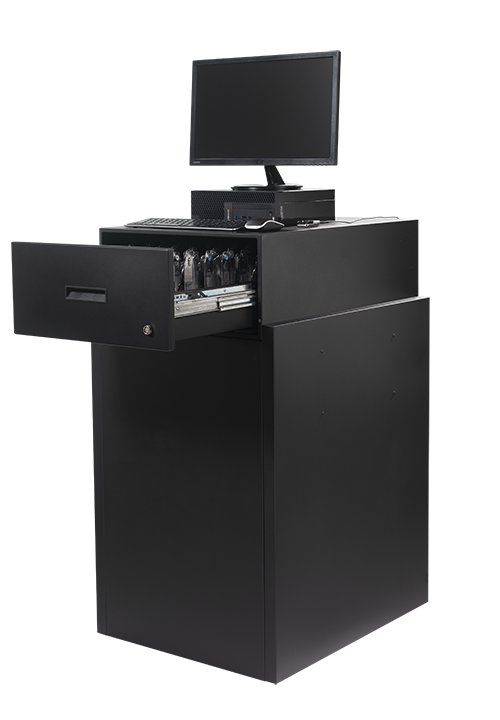 KeyTrak Edge Asset Management
The KeyTrak Edge system allows you to set vehicle reservations in advance and track vehicle maintenance needs. Edge will help reduce risk, improve security, and optimize operations for any size fleet.
Benefits
Track key use for station vehicles such as buses, police, and security patrol vehicles.
Ensure employees aren't using vehicles they don't have permission or a license to use.
Manage vehicle assignments when away from the system with KeyTrak Edge Remote.
Limit vehicle abuse by requiring employees to enter mileage when returning keys.
Get staff back to work quickly with an easy and secure key checkout process.
Additional features coming soon!
View KeyTrak Edge System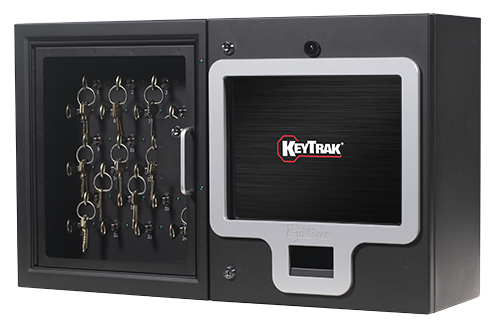 KeyTrak Guardian
The KeyTrak Guardian system offers a customizable, modular option for key control. With the ability to only release keys to authorized users, the built-in biometric screening ensures keys, and the vehicles they control, don't go missing.
Built within a high-strength, all-steel chassis, the KeyTrak Guardian is a secure key system that can be placed in an unmonitored location or garage environment. Users can generate a key reservation remotely and Guardian ensures that the key will be available, even after hours.
View Guardian System
Contact Us for More Information
https://www.keytrak.com/thank-you/thank-you-414