Solutions for Campus Facility Security
Protect your students and your department's assets.
Protecting the students on your unversity's campus is your first priority, but that's a growing challenge with every incoming freshmen class. Attendance rates are increasing and every new class is larger than the last, making it more difficult for you to effectively police your campus. Even one lost key could cause a major headache on a large campus, leaving buildings, your patrol fleet, and even your students at risk.
At KeyTrak, we can help you better manage this risk with our electronic key control systems. Our systems automatically track who takes keys and when allowing you to hold employees and outside vendors accountable for when they have access to various facilities. We can also help you store smaller items, such as department weapons or evidence, in secure lockers.
Campus Facility Key Management
Key and asset control play critical roles in the safety and security of a campus and its students and staff. KeyTrak systems provide the security necessary to protect students, staff, and property from disasters that occur when keys are misused.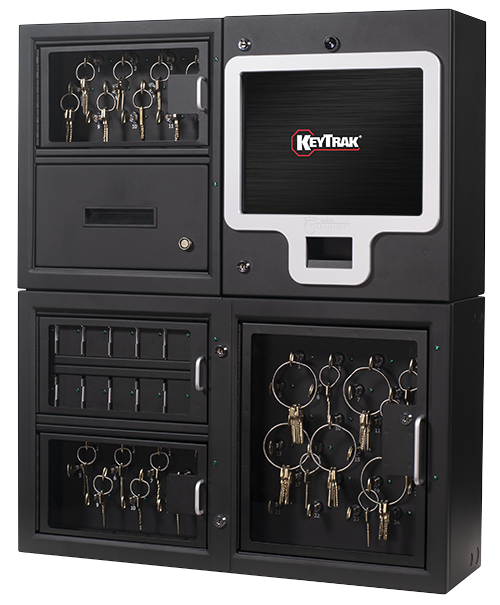 KeyTrak Guardian
When it comes to school security, electronic key control provides two key benefits: restricting access to keys and automatically documenting an audit trail of key usage.
Benefits
Secure and manage access to facilities such as administrative offices, research labs, physical plants, lecture halls, and classrooms.

Secure physical keys, key fobs, or key cards.

Manage keys for short-term maintenance or vendor use.

Hold employees and staff accountable for facility access.

Set up alerts to ensure keys are returned in a timely manner.
View Guardian System
Contact Us For More Information