Solutions for K-12 Schools
Keep your school safe.
Students, educators, and parents alike are worried about school safety. What are you doing to put their minds at ease? Maybe you've upgraded physical security solutions like surveillance cameras, metal detectors, and locks. However, if you can't keep keys, fobs, or access cards out of the wrong hands, your school is still at risk.
With KeyTrak electronic key control systems, you can help prevent lost, stolen, or misused keys. Our tamper-proof systems prevent unauthorized key access. You'll also be able to automatically track which teachers, staff, or contractors have keys. If someone doesn't return a key within a certain time range, system alerts, alarms, and reports allow you to respond to a potential security breach immediately.
K-12 Key Management
Key control is a critical part of keeping your K-12 school safe. KeyTrak systems provide the security necessary to protect students, staff, and property.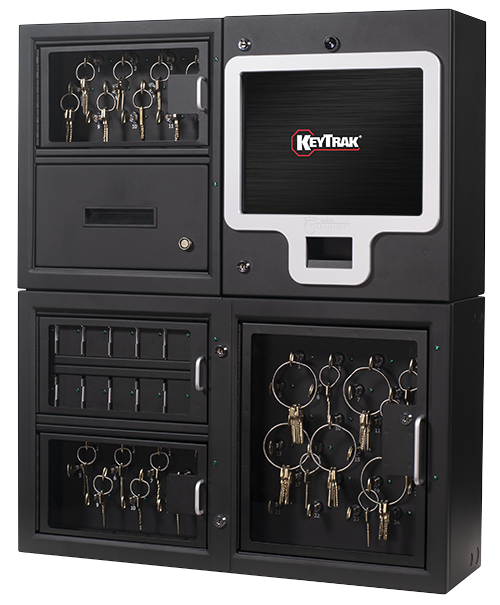 KeyTrak Guardian
When it comes to school security, electronic key control provides two key benefits: restricting access to keys and automatically documenting an audit trail of key usage.
Benefits
Automatically authenticate users and create an audit trail.

Secure physical keys, key fobs, or key cards for offices, classrooms, and more.

Manage short-term key access for substitute teachers, custodians, or contractors.

Hold teachers and staff accountable for proper key use.

Set up alerts to ensure people return keys in a timely manner.
View Guardian System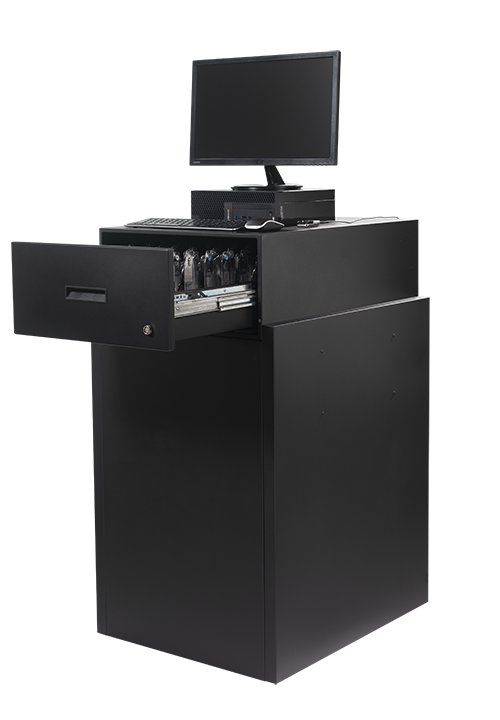 KeyTrak Edge for Education
With the ability to control over 5,000 keys in a single system, the KeyTrak Edge drawer system is the ideal solution for school districts with a large number of keys. The software provides a complete and effective audit trail for both short-term and long-term key usage.
Benefits
Check out and return keys quickly and securely.

Set up customized security alarms.

Access system features remotely.

Receive automatic, customizable key control reports

Manage keys across multiple campuses.

Track and control inventory.
View KeyTrak Edge System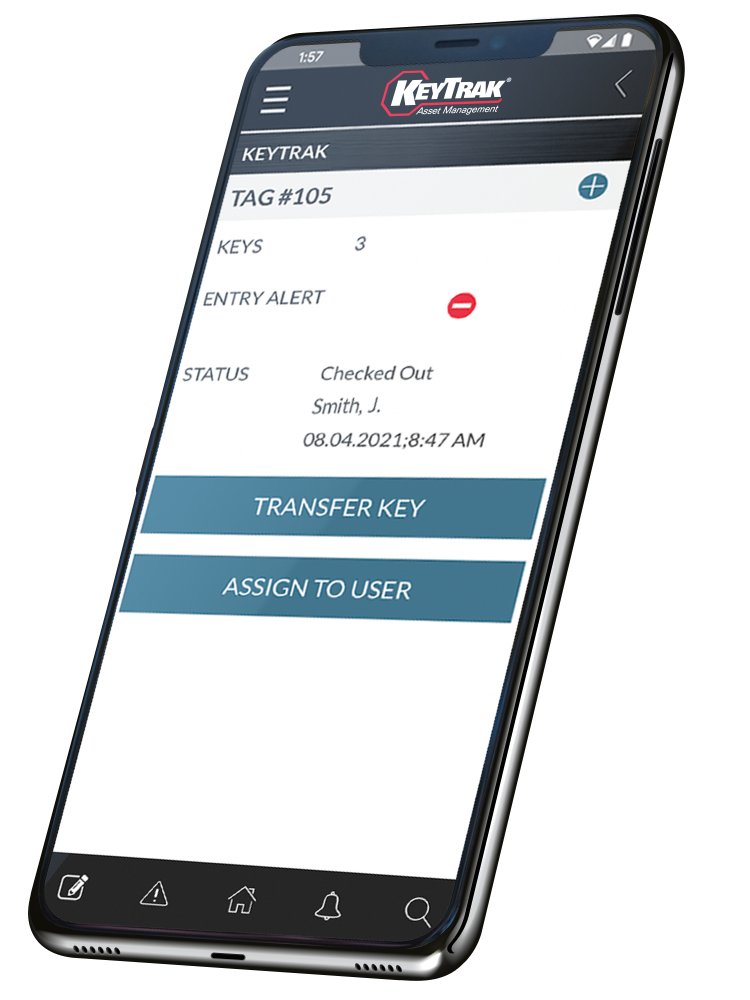 KeyTrak Mobile App
With KeyTrak Mobile, our iPhone and Android app designed exclusively for KeyTrak Edge, staff can manage keys right from their mobile devices.
Benefits
Check key status on the go.

View system activity and reports.

Access keys via secure touchless login.

Transfer keys to another user without having to check the key in at the main system first.

Safely identify key tags while away from the system.
Learn More
Contact Us for More Information
https://www.keytrak.com/thank-you/thank-you-421