Solutions for Higher Education Facilities
Prevent Unauthorized Access to Campus Facilities
As a facilities management professional, it's important to provide a safe, well-run campus environment so students, faculty, and staff can do their best work. But managing access to various areas of your campus is overwhelming. From issuing keys to performing key audits, key control can be a full-time job in itself.
With our electronic key management systems, you can automatically track who's using keys and why. You'll be able to ensure the right people have access to keys to shared spaces, hold faculty and staff accountable for key use, and issue keys to contractors or vendors.
"Our checkout policy is for daily use, and the reporting feature lets us identify overdue keys very easily."
Secure Your Keys With KeyTrak
To optimize your operations, choose from one of our two systems: KeyTrak Edge for Education or KeyTrak Guardian. Both systems accommodate a variety of facility management needs, whether you have numerous users, multiple types of assets, or strict accessibility requirements. With our tamper-proof steel drawers or wall-mounted panels, you'll reduce the risk of lost or stolen keys. Plus, automatic reports eliminate the need for time-consuming audits.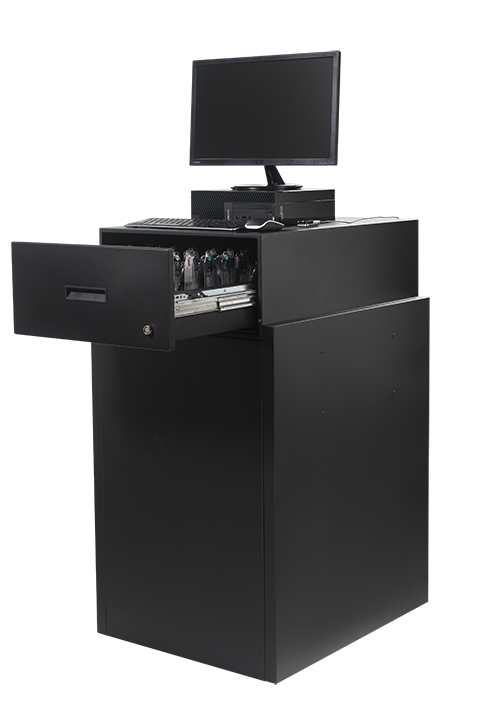 KeyTrak Edge
Secure and track your facility keys.

Send automatic alerts to system administrators if someone doesn't return a key on time or attempts to remove a key without authorization.

Authenticate users with a fingerprint reader, QR code login, and more.

Capture video footage of activity near the system with our motion-activated security camera (optional).

Network systems across your campus for centralized management.

Track inventory, parts, and work orders.

Log employee hours without physical time cards or expensive time clock systems.

Manage your system right from your desk with KeyTrak Edge Remote.
Learn More About KeyTrak Edge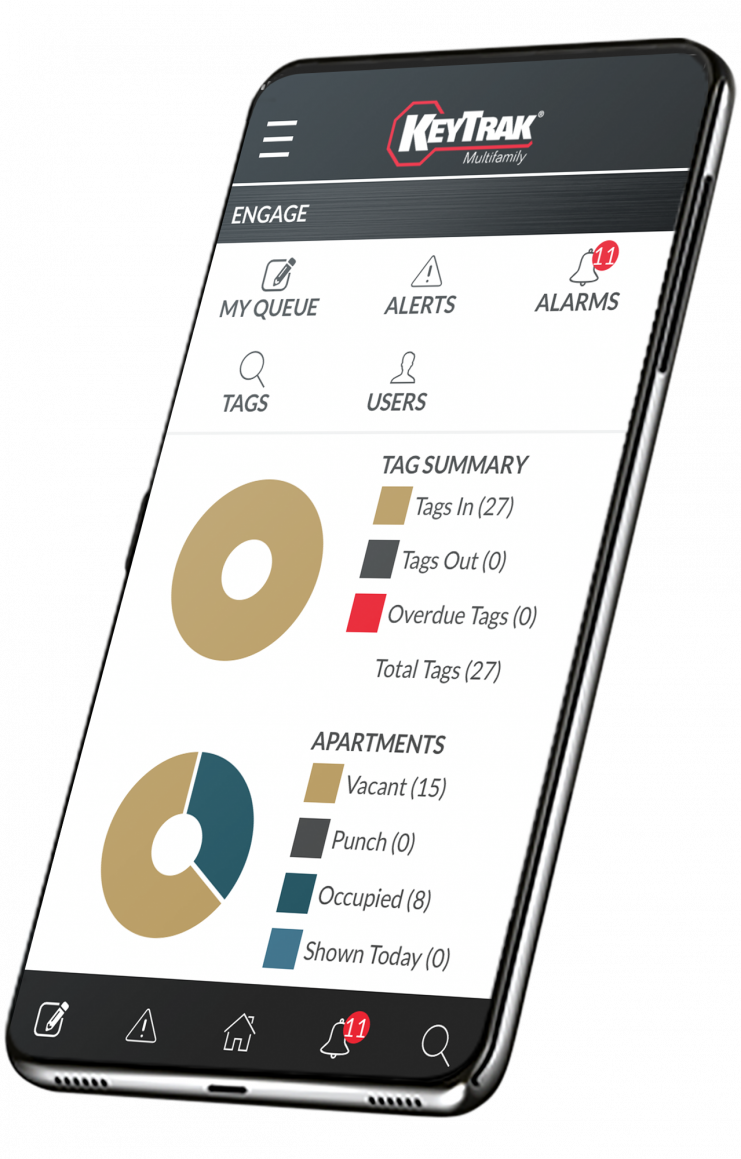 KeyTrak Mobile App
Check key status on the go.

View KeyTrak Edge system activity and reports.

Access keys via secure touchless login.

Transfer keys to another user without having to check the key in at the main system first.

Identify key tags by scanning a QR code to avoid labeling them with room numbers.
Explore the App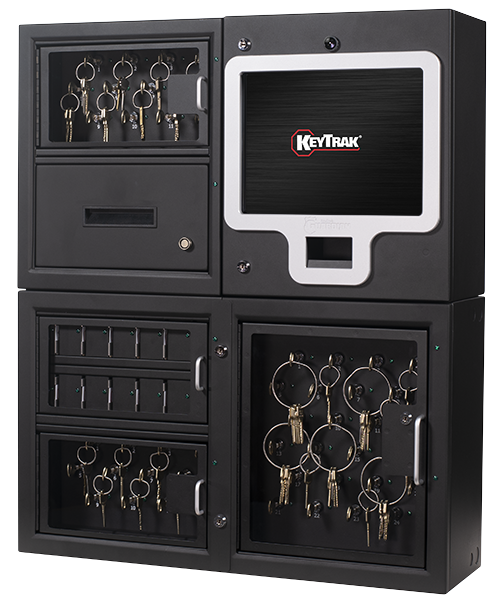 KeyTrak Guardian
Lock down each key individually for added security.

Customize your system to control a variety of keys and access cards.

Add locker modules to secure small items.

Log in quickly and securely with the built-in biometric fingerprint reader.

Choose from multiple access options, including a magnetic card reader and a proximity reader.

Record activity near the system with the integrated, motion-activated security camera.

Manage your system remotely with our Web Plus remote access software.
Learn More About KeyTrak Guardian
Contact Us for More Information
https://www.keytrak.com/thank-you/thank-you-404